our breathtaking newsletter
Weekly gloriousness sent to your inbox.
Wednesday, April 8th - 9:00 AM-7:00 PM

DERF Happy Hour
Keep checking back here to find out where the next DERF Happy Hour will be!
Lifestyle blog with Slade Dandridge
As you might expect, I totally owned Karaoke night!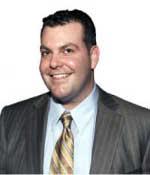 By Slade Dandridge, DERF Lifestyle Columnist/Blogger

Being a beloved columnist is every bit as thrilling and rewarding as you might imagine. But being an artist of the printed word has one distinct drawback: not being able to see my audience. Not being able to hear their swoons, or applause. Not being able to enjoy the pleased look on their faces as they absorb my genius.

Sure, even though I can't see my thousands and thousands of loyal readers, I can still picture your adoring faces. In fact, I usually imagine that I am looking directly at you as I write. I love how your eyes let me know that you're hanging on every word. I enjoy how you laugh at just the right times. And I really love the way so many of you fine young ladies read my column while partially undressed.

Still, I miss the reaction of an actual live crowd. Being well rounded in every aspect of media and entertainment, I, of course, have plenty of experience on the live stage.

I was an elementary school prodigy, appearing as Elf #2 in our homeroom Christmas pageant. I beat out dozens of other kids who wanted the role, drawing upon my inner elf to impress our homeroom teacher.

In junior high, I portrayed Colonel Baron in Do Not Go Gentle. This did not end well, because my fellow cast members were very unprofessional. I had to quit when the uppity brat portraying Kelly accused me of having bad breath. In fact, my breath was fine, but she was jealous of how brightly I shone.

I am also the veteran of several open mic nights at comedy clubs. The audience could not get enough of Def Comedy Slade, as I recited side one of Eddie Murphy's Raw album. I am sure many people thought I delivered the lines much better than Eddie himself.

I was definitely in the mood to experience the cheers, applause and gasps of a live audience, so I headed over the bridge to Kentucky for a night of karaoke. I would have stayed closer to home, but it had been a while since I exercised the old pipes. I wanted to perform "Off Broadway", before taking the show to the main stage of Greater Oakley.

Well, needless to say, the Bellevue American Legion Hall will never be the same. It is important to look good on stage, so I put on my finest stage wear. I entered the bar wearing bun hugging Hagar action slacks, a dark sport coat, and an awesome t-shirt that makes it look like you're wearing a tuxedo, but really it's just a t-shirt.

Since I was already dressed the part, I figured I would do a classy tune. I began with Frank Sinatra's "Fly Me To The Moon." The ladies in the house were so impressed, some of them put down their cigarettes to applaud. Others kept them in their mouths, but still applauded quite loudly.

The first number was such a hit, I insisted on doing an encore. The karaoke host protested that he had other people in line, but a little Slade charm and a crisp five dollar bill changed his mind in a hurry. Trust me, I earn such a high salary that five dollars to me is like ten or fifteen dollars to other people.

I followed up on Old Blue Eyes with a real crowd pleaser: Summer Lovin' from Grease. Most of the time, this song is performed as a duet, but in the hands of a consummate entertainer, it can be a magical Uno-Ette. Yep, I sang both parts. I sang the John Travolta part in my rough and tumble bad boy voice, and I sang the Olivia Newton John part in my sweet falsetto, with just a hint of an Australian accent.

I was, as they say, 'in the zone'. At the end of the song I was basking in the applause and cheers. At least I think it was applause and cheers, in any case it was a great deal of noise.

The karaoke host put his hand on my shoulder and announced that my performance would be impossible to top. I thanked everyone for coming, reminded them to tip their bartenders, and I headed out, knowing that I had given this crowd an experience they would never forget.

I feel just a little guilty, because I knew that no one else was going to want to try singing after I lit up that stage. But, unfortunately for the Bellevue karaoke community, the knob that controls my talent is always stuck on high.

[Once again Slade has no idea why he wrote this column. Enrich your life by making comments in the DERF forums)
Parties, concerts, nightlife, benefits, art, wine, sports, theater, and more.
Wednesday Apr 8
Cincinnati Flower Show
Thursday Apr 9
Tunes & Blooms FREE concert series
Thursday Apr 16
Tunes & Blooms FREE concert series
More Events»