our breathtaking newsletter
Weekly gloriousness sent to your inbox.
Monday, April 6th - 1:00 PM-1:00 PM

DERF Happy Hour
Keep checking back here to find out where the next DERF Happy Hour will be!
Lifestyle blog with Slade Dandridge
I wish I could find a kid cool enough for me to mentor.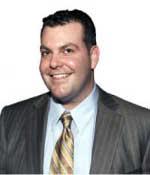 By Slade Dandridge, DERF Lifestyle Columnist/Blogger

Because I am supremely talented and adored thanks to hard work and natural gifts, I like to share my precious gift with my readers in this publication. I know my words make a positive contribution to every single person in our society, but I also know there is so much splendor in me, that I can always give more.

I am always looking for ways to give back. When I see one of those cups full of pennies at a check-out register, I rarely take them all. In fact when I am shopping in a neighborhood that isn't as well to do as my neighborhood of Oakley, I often leave it one quarter to half-way full.

During food drives I give away a lot of canned goods, right after they expire. I'm sure the lucky person who gets my expirered salmon has no idea that the gift came from a well-respected and adored columnist. So, that's why I started writing my name and web address on the cans, right over the expiration date.

Despite my many positive efforts, I decided I wanted to give even more. There is a 2 liter bottle of Slade goodness to be had, so why not let as many people as possible take a big gulp.

I was watching late night TV and saw a commercial for becoming a mentor to youngsters, and I thought it sounded like a great opportunity. Then, I saw another commercial for a local date line where guys can connect with really hot local ladies, so I called it. Turns out, the hot girl on the commercial wasn't actually on the phone at all. Two weeks, $480 in credit card charges, and zero hot ladies later, I got back to thinking about becoming a mentor.

Unfortunately, the mentor program turned out to be a lot like the singles phone line...lots of blue-sky false advertising.

I called them up and let them know exactly who I am. Then I let them know that I was interested in having a kid follow me around to learn the ways of a power broker. I can't wait to have a little pal I could take to the coffee shop to get me refills while I read the Sunday paper. I need a Slade-in-training who I can teach how to bring it.

I also let them know that because I am well respected, I have some very strict standards regarding candidates that I can mentor. I explained I need a youngster who would not embarrass me when he's out on the town with me. I need a kid who dresses well, and isn't a total loser. A kid who feels comfortable in my world because he comes from a wealthy and powerful family. A kid who always has a few hundred bucks to loan me in case I need to impress a lady by throwing a little cash around. You know...a cool kid.

My conversation with the people from this organization did not go well. They ignored my strict requirements for mentee candidates and seemed completely uninterested in my sterling qualifications to be a mentor. They tried to pawn off a bunch of kids that were far below my standards. I told them to just let me come down there and pick out the coolest kid, and we could get down to some serious mentoring. They were obviously too blind to see the fabulous opportunity I was trying to provide, and the conversation came to a close.

Well, I won't let this ungrateful organization make me jaded about doing good for others. I'm going to call the singles line back, and take out the first girl I talk to. I know she's not going to be as hot as the girl in the commercial, but I'm ready to give of myself.
Parties, concerts, nightlife, benefits, art, wine, sports, theater, and more.
Monday Apr 6
Opening Day and Findlay Market Parade
Wednesday Apr 8
Cincinnati Flower Show
Thursday Apr 9
Tunes & Blooms FREE concert series
More Events»