our breathtaking newsletter
Weekly gloriousness sent to your inbox.
Sunday, March 1st - 12:00 PM-4:00 PM

DERF Happy Hour
Keep checking back here to find out where the next DERF Happy Hour will be!
Lifestyle blog with Slade Dandridge
Which actor should play me in a four hour movie about my life?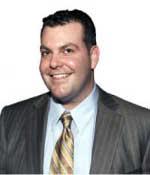 If you're not closely tied to the Hollywood scene like I am, you may not be hearing about all the buzz regarding the possible movie about my life. Let's just say every studio, director, agent, producer, and actor is trying to get a piece of this monster. Trust me, when you have a body of work like mine, people want in. Whenever it comes time for me to have a sit down with Spielberg or Scorsese, the first thing I will tell them is that I demand complete creative control or this puppy is a no-go.

Having creative control means I will select the entire cast. Of course the most important cast member will be the actor who plays me. I know you are expecting me to say Brad Pitt, George Clooney, Robert DeNiro, Leonardo DiCaprio, Johnny Depp, Al Pacino, Clive Owen, Mathew McConaughey, etc.

But after much thought I truly believe none of those actors alone can capture my essence for a whole four hour movie. Each of them has their own specific talent that may be able to portray one small aspect of my powerful persona.

So who will play me? The answer is it will have to be a team effort. For me to agree to this movie, the entire Screen Actors Guild must band together and share this monumental acting task. All award-winning Hollywood actors must lend a hand. Literally every scene must be played by a different actor. With lot's of preparation, Brad Pitt may be able to capture the attractive and romantic side of Slade. George Clooney must play the fun-loving playboy Slade. With the right coaching, Will Farrell should be able to portray my humorous side. After 90-120 days with a personal trainer, Matthew McConaughey might be in good enough condition to emulate my ripped form especially with a little help from the lighting and make-up departments. Matt Damon must play that super talented secret agent side of me. We don't want to forget about Leonardo. He's a talented actor and out of respect for his talent I hope to fit hiim in somehow.

Everyone knows I am sometimes brooding and introspective yet charming and romantic. Who could capture that better than Johnny Depp? Only James Gandolphini can capture my ruthless underworld side. Benicio DelToro must play the Slade that took a stand against ruthless drug lords in a small Mexican village. Christian Bale must play the tortured Slade who society counts on to save it from arch criminals in Gotham.

These and several other great actors will weave the patchwork of my life together. I will be right there on the set guiding and coaching them the whole way.

This breathtaking epic piece will be called, "Slade: A Man for Whom Time Stood Still." or "For Slade The Bell Tolls".
Parties, concerts, nightlife, benefits, art, wine, sports, theater, and more.
Friday Feb 28
Jungle Jim's Whiskey Trail
Sunday Mar 1
Ohio Winter Food Festival
Thursday Mar 5
Cincinnati International Wine Festival
More Events»