our breathtaking newsletter
Weekly gloriousness sent to your inbox.
Saturday, June 23rd - 7:30 AM-12:00 AM

DERF Happy Hour
Keep checking back here to find out where the next DERF Happy Hour will be!
Lifestyle blog with Slade Dandridge
This economy would soar if companies would pay me to use their products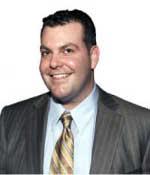 Sometimes when I walk around the greater Oakley area, I can't help but smile when I see the influence I've had on the region. Many young men, boys, and even a few ladies can be seen sporting a very similar haircut to mine. Obviously, they've stopped into the local Supercuts and asked for "The Slade". I once wrote a column about how bottled water tastes so much better than Cincinnati tap water, and then it seemed that everywhere I went, people were drinking bottled water. Imitation is the sincerest form of flattery, and the folks around here seem to flatter me so much, a lesser man might get a swollen ego!

I've had the idea in the back of my head for some time now that it would be a smart move for companies to do product placement with me. Just like TV shows and movies get paid big bucks to feature Coke or Pizza Hut or Dunkin' Donuts, I should make a little bit of cash for being seen in public with a product. The product would then be seen as more desirable. It would become a part of the all-encompassing "Slade Brand." Each product or service associated with me immediately becomes much more important, just by association.

If only General Motors had seen the wisdom of this plan when I first contacted them, perhaps their brands would be thriving, instead of about to fold shop. I tried to get them onboard with "Brand Slade" a while back, but they did not want to provide me with a salary to drive one of their models.

Right now, I happen to be driving my Mom's 1986 Ford Orion. It is one of the rare Orion Mark II's from that year, thus it is very hard to find, and only a collector with a lot of money would be able to drive one that is similar to mine. Plus, it tends to stall after being driven more than five miles, so I often take the public bus. And as you might expect, a lot of other people are riding the bus too so obviously people are following my example. I have noticed people never sit next to me on the bus and I think this is because they want to pay me respect by allowing me to have the whole seat to myself.

A few years ago, when I was going to buy a Pontiac Bonneville, I wrote to the big brass at GM to tell them what a great opportunity it would be for them. I wrote it on my official Slade stationary so they would know they were dealing with a highly respected columnist. I did not buy the car for several reasons. First, Pontiac did not reply to my letter. Also, I was turned down for the financing. But look where we are now. The tides have turned. I am practically a hero within the local bus-riding community and the entire Pontiac division is being phased out.

Think of all of the people who would have followed my lead. The Slade Brand is a powerful force that lends class and sophistication to everything it touches. The hotness of the Bonneville would have exploded the moment my butt hit those bucket seats.

I'm sure that the people at Pontiac would have been so delighted with the huge spike in sales, they probably would have wanted even more from me. The Slade Edition Bonneville Classic could have been the name of their premium version. I would have been happy to make appearances to help launch the line. Picture me sitting in the driver's seat at the Detroit Auto Show, oozing my cool vibe as a bikini clad model lay on the hood. They would not have been able to make them fast enough.

So with any hope, news of this failure of GM's imagination has reached the good folks at the Ferrari Corporation. In fact, I'm quite sure it has reached them, as I have sent them several emails and one registered letter informing them of what happened. They now have the chance to nestle their little business within the Slade brand cocoon. The ball is in their court.

Of course, not everyone in the Greater Oakley area is going to be able to afford the Ferrari I'll soon be driving around, so it might not help Ferrari in actual car sales. But, everyone is going to want a Ferrari even more than they did before they saw me in it. Perhaps they'll at least want to buy an autographed photo of me sitting in my Ferrari. It's a win-win situation for everyone but especially for Ferrari and my fans.
Parties, concerts, nightlife, benefits, art, wine, sports, theater, and more.
Saturday Jun 23
Hyde Park Blast
Sunday Jun 24
Hype Park Blast
Thursday Jul 12
TEDxCincinnati Main Stage Event 2015: Accelerate
More Events»