our breathtaking newsletter
Weekly gloriousness sent to your inbox.
Saturday, May 26th - 1:00 PM-1:00 PM

DERF Happy Hour
Keep checking back here to find out where the next DERF Happy Hour will be!
Lifestyle blog with Slade Dandridge
Slade plus Kate equals GREAT!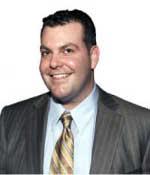 Being a highly respected, influential, and talented person, I understand the pressures of fame. There is the pressure to stay at the top of my game, always making sure that I turn out insightful columns that leave my readers not only pleased...but gasping for air from the gloriousness that they've just enjoyed.
I also realize that everywhere I go, heads turn to look my way. Sure, it gets tiresome at times, but it's a good kind of tired...like after making love or a big meal. Living as a celebrity makes me understand the good and the bad that other famous people face, and it seems that the current target of all the bad that happens to celebrities are Jon and Kate Gosselin from the cable show "Jon and Kate Plus Eight."

For those of you who don't know, they are parents of a bunch of kids. From what I've seen of the show, they have at least six, maybe seven children, and I guess it can be quite a handful. Some people say that Kate is a bit of a witch, that she is mean and demanding. But from what I've seen of her, she is just a hot little minx that needs to be tamed...and if Jon wasn't up for the challenge, I certainly am!
It seems Jon really isn't up to the challenge, because they are undergoing some marriage problems right now, which has created a feeding frenzy in the media. The disgusting vultures in the media follow my frail swan Kate everywhere she goes. Pig paparazzi take her picture in the grocery store, predatory film crews try to get video of her on vacation. The way these vermin follow Kate around turns my stomach every time I read about her in People, Us, InTouch, or the National Enquirer.
As Kate's future boyfriend, I look forward to helping her out by teaching her how I, as a celebrity, handle the paparazzi. My star magnitude might also have led to me having constant paparazzi on my trail. But, I've been smart enough to keep them at bay by always carrying around 8x10 photos of myself in various poses. When I see someone with a camera, or someone who looks like they might have a camera, or just someone who looks in my direction, I offer them one. This keeps them from harassing me for more photos. So far, its worked like a charm.
So when I and my beautiful new gal Kate go out for a night on the town, I'll have a portfolio of photos to hand out to anyone who glances our way. Pictures of us lounging by a pool, playing tennis, eating at the Olive Garden, lying in bed holding each other tight, wrestling...something for everyone. Maybe that will allow us to make moon eyes at each other in peace and quiet.
Of course, my pixie-haired beauty and I will have our time in front of the cameras too. Two magnetic personalities like she and I are a natural fit for a new television show. Viewers can follow our lives as we go out for adventures and build our love on "Slade Plus Kate Equals Great". It will be better show than the one she is on now for several reasons. First of all, that dud Jon will be gone. Also, I'm going to request of my new love that she ditch those screaming kids. Maybe she can ship them off to boarding school, or give that douche Jon custody, but I won't be able to concentrate on my own star studded career with a house full of jelly stained urchins. I guess some people watched the show because they thought the kids were cute, so we'll have to replace them with a puppy or a kitten or something.

Our lives together, our television show, our hairstyles...everything is going to be perfect. And if it isn't, I'm sure that Kate will show grace and charm as I move on to the next damsel in need of the touch of Slade.
Parties, concerts, nightlife, benefits, art, wine, sports, theater, and more.
Friday May 25
Cincy Fringe Festival
Saturday May 26
Taste of Cincinnati
Friday Jun 1
Bunbury Music Festival
More Events»