our breathtaking newsletter
Weekly gloriousness sent to your inbox.
Wednesday, April 8th - 9:00 AM-7:00 PM

DERF Happy Hour
Keep checking back here to find out where the next DERF Happy Hour will be!
Lifestyle blog with Slade Dandridge
I guess this leaves me as the King of Pop.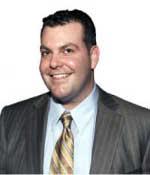 I felt many emotions upon hearing the news of Michael Jackson's death. I thought about how he died too young and how his immense talent was often overshadowed by his troubled life. I thought about how much more he could have accomplished in his life and career had he been given more time. But mostly I thought this leaves me as the undisputed King of Pop!

Sure, there are many who thought I had the title long before Michael, but having so many prestigious duties to attend to, I did not bother to fight for my rightful place. I just let Michael believe that he was the King. But now that he is gone there can be no doubt. Long live King Slade.

Perhaps I have not released as many records as Michael, but my body of work is nonetheless extremely impressive. There are the many karaoke performances I've put out, in addition to the many recordings I've made on my home computer's garage band program. Every time I send one of those recordings out to my friends via email, they are so stunned that they must have lost the ability to respond. I feel like being the King of Pop is much more than putting out records. It also involves listening to them, and I have the radio on for a good portion of every day.

There are few in the world who could understand Michael, but a famous and beloved columnist like myself has a very similar existence. It can make you lonely and isolated when you are on top of the world, and many times I considered retreating. I thought about building my own Oakley Neverland Ranch. I was going to fill it with statues of myself, llamas, and perhaps a cute chimp or two. Ultimately, I decided I really enjoyed being out amongst the people, and did not want to give up my public life. Even if it meant constant throngs of admirers snapping my picture at every turn. Plus, I am not sure the zoning commission would have approved my plan for a roller coaster.

Then, there is my dancing. You might think that Michael set the world on fire when he first did the moonwalk, and perhaps there was a bit of a flame. But, not compared to the raging inferno that was caused by the many moonwalk variations that I came up with in the weeks afterward. Slade Walking is a craze that many youngsters still do today. It looks a lot like the Moonwalk, but it has a clever way of paying homage to several other significant stars and moons in our galaxy. People have always said only someone with my creative skills could think beyond the moon.
I also match Michael's influence on the world of fashion, swatch for swatch. I went through a phase where I adorned my clothes with military-type insignia. I would give myself new ranks and badges based on my new achievements. I would wear a new medal on my shirt every time I cranked out a great column, or dazzled a crowd on karaoke night, or made a magnificent meatloaf. I also wore a sequined glove on one hand for a while, but found it made typing my column rather difficult.

The similarities do not end there. One fateful night, a crowd had assembled in the area below my balcony. I assumed they were there to try and catch a glimpse of me. I came out to wave and blow kisses, and then I showed them what I was up to that night by dangling a cooler full of Zima over the balcony rail. Sure, it wasn't a baby, and it turned out they were assembled for a block party, but the uproar I created was still very similar.
So, goodnight sweet prince MJ. Fear not, for I will wear the King of Pop crown brightly and honorably, as I should have been doing for all of these years. I will also be composing many letters in the coming days, as I plan on showing up to prestigious events along with my new friends Brooke Shields, Elizabeth Taylor, and that cute little Webster fella.
Parties, concerts, nightlife, benefits, art, wine, sports, theater, and more.
Wednesday Apr 8
Cincinnati Flower Show
Thursday Apr 9
Tunes & Blooms FREE concert series
Thursday Apr 16
Tunes & Blooms FREE concert series
More Events»