our breathtaking newsletter
Weekly gloriousness sent to your inbox.
Wednesday, April 25th - 6:30 PM-8:30 PM

DERF Happy Hour
Keep checking back here to find out where the next DERF Happy Hour will be!
Lifestyle blog with Slade Dandridge
I want my funeral to be like Michael Jackson's...except bigger.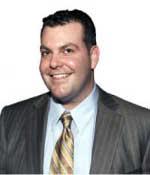 I've been thinking about my own mortality quite a bit lately. Perhaps it stems from seeing so many young, vibrant celebrities like myself dying in the last few weeks. It still makes me tear up a little, because I know Karl Malden still had good work left to do. But seeing him and so many others pass away got me to thinking about the day when the world shall be Slade-less.

I was also shaken a little by the thought of death after a really bad trip to Walgreens, where I was shopping for some extremely personal items. As I wandered around the store looking for bargains, and something else to put in my cart besides foot fungal powder and suppositories, I came across the blood pressure testing machine. Now, I know I am a strapping, vibrant man, but I was looking to kill some time so I sat down and put my arm in the cuff.

I sat there for like three minutes, but as I looked at the read out, it didn't budge. I became quite concerned and called out for medical assistance. When the pharmacist, several customers, and store clerks came running over, I told them to use all of their skills to save me, because the world did not need another beloved celebrity death.

After being informed that the readout didn't move because I had neglected to put a quarter in the machine, naturally there was much celebration among everyone who had assembled. It was going to be ok, all was right with the world.

But it sure got me to thinking. There is a generation of people on this planet who have never known a world without Slade. Sure, I'd be in a better place, in fact I don't think it is a stretch to say that heaven would in fact be a better place with me in it...but what about the people I leave behind?

In order to help the grieving masses who will be left behind, I've already started planning my own funeral. I want it to be an occasion where everyone can say their final goodbyes to me, honor me, and know that life is still worth living even with me gone. Watching Michael Jackson's funeral coverage makes me realize that I had better get on the ball, because there just isn't enough coverage and excitement going on.

I'll naturally want a glass casket so that the throngs of mourners will be able to see me. It will also be open for any of my fans that want to give me a final kiss. My personal hair stylist and makeup artist will be casket side at all times to perform any touchups that need to be done due to weeping moisture or excessive hugging on my remains. I would also like the casket to be mobile, so that it can be jetted through the crowds of people who won't be able to get inside and see me up close.

Plans are also underway for me to create a 3D final farewell. At some point during my service, there will be a projected image of me telling everyone to be brave and try to carry on. I am thinking I will also perform a few songs, and perhaps the soft shoe dance routine I did in my junior high school talent show.

The rest of the celebration of my life will include fireworks in cities around the world, much like at the millennium celebrations. There will be performances, concerts, giant feasts, and probably more fireworks.

Finally, after a few weeks of this, I wish to be cremated. I've put much thought into what should be done with my remains. At first I was thinking it would be a nice touch if my ashes could be placed in the water supply, so that my mourning fans could honor me by drinking, bathing and showering in a little bit of Slade. But then I thought that so many people have water filtration systems, I would end up spending eternity in many a sand trap filter in people's basements. So, I think I will have specs of my ashes preserved in little bottles that can be given to my fans to wear around their necks as a necklace. I might start the waiting list soon.

Now, don't get too anxious with all of this talk of my demise. I am not going anywhere anytime soon! I stay healthy through a routine that includes occasional vegetables, cigarettes only while drinking, and daily power walks to Starbucks before buying my triple mocha with extra whipped cream.

But when that day comes, rest assured that life will go on. As soon as the month long celebration of my life is over, I urge all of you to remember me with a smile. And on those days where it seems you just can't go on, clutch that glass vial of my ashes you're wearing around your neck and think of me, because some day you'll see me again. In heaven. Or as I'm sure it will be renamed after my arrival, "Slade Land North."
Parties, concerts, nightlife, benefits, art, wine, sports, theater, and more.
Wednesday Apr 25
Wild About Wine
Thursday Apr 26
Tunes & Blooms FREE concert series
Thursday May 3
Tunes & Blooms FREE concert series
More Events»