our breathtaking newsletter
Weekly gloriousness sent to your inbox.
Saturday, May 26th - 1:00 PM-1:00 PM

DERF Happy Hour
Keep checking back here to find out where the next DERF Happy Hour will be!
Lifestyle blog with Slade Dandridge
My birthday is only four months away...as if I had to tell you!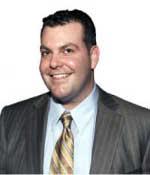 The outpouring of love and honor I receive every day as a highly respected and influential columnist is bountiful. Every hit on this website, every email I get, every time I walk down the street and see someone smiling, I know it is because they adore me and the quality work I put forth. Really, every day is like my birthday. Except, its not. My birthday is not complete until I feel adored to the point that I might explode.
So with just four months left to prepare, I just wanted to let everyone know how much I appreciate the efforts that you are surely undertaking to make my special day even more special. Shopping for the perfect gift, getting the wording just write for poems and song tributes...I know you're out there working hard for me!
I know it must be tough to find ways to honor me. After all, what do you get the man who has everything? The answer is cash. Cold hard cash. Yes, I'm richer in spirit than any of you will ever hope to be. However, I've been having a rather long run of bad luck with scratch off lottery tickets, so a little walking around money would be keen.
I know everyone is trying, but it is going to be tough to top last year. The day began simply enough with a call from my Mom, who extended her birthday wishes and also asked when I would be over to cut the grass. She's such a kidder. I think I get a lot of my sense of humor from her.
Then, after cutting Mom's grass, I decided to stop a swank local party spot. TGIFridays had never looked so festive! The word was definitely out that it was my birthday, because the restaurant was decorated to the nines! The servers were wearing endless amounts of flair, there were crazy decorations up...I mean, they had a bicycle hanging upside down from the ceiling! Who thinks of this stuff?! They must've hired a party planner from New York or LA.
Turns out that Friday's wanted everyone to have a good time on my birthday, so they were offering special birthday prices that day between 4 and 7. Half price appetizers, discounted drinks...the whole megillah. I sat right down at the bar and had two of everything.
I was happy that everyone else was getting a deal on their food and drink, but it didn't really matter to me. Of course, a celebrity isn't about to have to pay their tab on their birthday! So after I was nice and full, I gave a wave of appreciation. Then I headed out to my car, and as I was driving out of the parking lot, a bunch of employees had come out of the front door and were frantically waving at me. I felt bad for leaving, but I had plenty of other places to visit.
After a brief stop at home to shower off the grass cuttings from my legs, the rest of the day was much the same. I had similar mini parties at Applebees, Chili's, Bennigans, Ryan's Buffet, and the Golden Corral. At Chi-Chi's, they even got the entire waitstaff together to sing me a birthday song that they must have made up for the occasion.
So, I look forward to all of your cards, letters, cash, and free food and drink. I'm not sure where I'll be going to celebrate this year, because several of those places I went last year greeted me with hostility when I went back. The party must have gotten out of control after I left.

Get crackin'! You only get the chance to really, really express your love for Slade 40 or 50 times a year!
Parties, concerts, nightlife, benefits, art, wine, sports, theater, and more.
Friday May 25
Cincy Fringe Festival
Saturday May 26
Taste of Cincinnati
Friday Jun 1
Bunbury Music Festival
More Events»