our breathtaking newsletter
Weekly gloriousness sent to your inbox.
Saturday, May 26th - 1:00 PM-1:00 PM

DERF Happy Hour
Keep checking back here to find out where the next DERF Happy Hour will be!
Lifestyle blog with Slade Dandridge
The time has come to finally put me in the Baseball Hall of Fame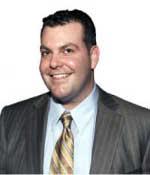 When I look at the many accomplishments Pete Rose accomplished while playing baseball, I can't help but think about the Baseball Hall of Fame in Cooperstown, and how I really deserve to be in it.
Pete was apparently banned from the Hall of Fame for something he did a long time ago. Unfortunately, although I am the most highly respected and influential columnist that this area has ever known, my editor refused to allow me to hire an assistant. Therefore, I am unable to do the necessary research to tell you what Pete Rose did. The good news is, I have more space to devote to the important part of this column, which is me. (I would, however, appreciate it if you would be so kind as to send my editor an email imploring him to hire an assistant to help me with menial tasks like foot massages and fact checking. Or, if you would like to volunteer, please send your resume and a few full body photos in various outfits.)

I have NOT been declared ineligible for the Hall of Fame, so I think it is time for my many fans to begin beating the drum for my enshrinement. My accomplishments in the world of baseball are extensive and very well known, and I'm sure that the powers that be just need to be reminded of them in order for me to take my place in that hallowed hall.

At the age of seven, I joined a little league team that was in dire straights. Thanks to my leadership and hard-nosed mocking of the opposing pitcher from my position in left field, that team turned the corner and finished the season with several ties and at least one win that I remember. We won the respect of our parents, and the coach was so proud of us that he would take us out for ice cream after the game, often letting us order a medium cone. That is when I first earned my baseball nickname Slady Hustle, shortly after giving it to myself.
My on base percentage hovered at levels that many major league players could only dream of, as I had a keen eye at the plate. This keen eye resulted in many walks, but even more impressive was the number of times I was awarded first base after getting hit by a pitch. My impressive wealth of baseball knowledge led to my discovery that many young pitchers were experimenting with a curve ball, which would flutter toward the plate softly until I turned my body into it and took my base. The pitchers that threw hard were another matter. I am not one to seek out bodily harm, so any kid that threw harder than my kid sister would result in me standing very far away from the plate, daring him to throw a strike. Often they would not, and again first base would be mine.

My stats and my shelf full of faux marble and brass trophies of participation speak for themselves, but what really qualifies me for my induction are my contributions off the diamond. For example, I wrote several fan letters to the Reds, which undoubtedly rocketed them to back to back championships in '75 and '76. I also wrote a letter to Marge Schott in 1990, telling her that she should bring her adorable dog on the field more often. Yep, that led to another championship in 1990.
I also have set the high score on every one of the baseball video games I have ever owned. Sure, no one else ever plays my video games...but why would they want to when I dominate the game, holding every high score?!?!?
I also was responsible for starting several "waves" at baseball games. My witty heckling of the visiting team always turns heads. I once called Marty on the radio call in show during a rain delay, and he seemed stunned by my insights before hanging up on me to get to a commercial. I've acquired several dozen baseball cards, bobbleheads, autographs from Dante Bichette, Pokey Reese, and Gapper. I've also won well over 50% of all wagers I have made on baseball.

So, I hope you can all make it to my induction ceremony. I already have a great speech ready about how I am not only the luckiest man on the face of the earth, but also one of the most talented.
Parties, concerts, nightlife, benefits, art, wine, sports, theater, and more.
Friday May 25
Cincy Fringe Festival
Saturday May 26
Taste of Cincinnati
Friday Jun 1
Bunbury Music Festival
More Events»