our breathtaking newsletter
Weekly gloriousness sent to your inbox.
Thursday, April 2nd - 6:00 PM-8:30 PM

DERF Happy Hour
Keep checking back here to find out where the next DERF Happy Hour will be!
Lifestyle blog with Slade Dandridge
It's festival season at The Church of Me!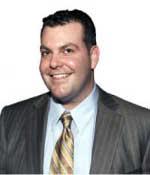 Being a highly influential and much beloved columnist, it is not necessary for me to toot my own horn. However, I can't go any longer without pointing out my mastery on this subject. I plan to totally own dozens of church festivals this summer. From Norwood to Northern Kentucky to the West Side, I'll be arriving at church parking lots and not leaving until that festival is my bitch.
There is a proper way to go about attending a church festival, and so many people just don't get it. People forget the true meaning of these church functions: Gambling, gorging on food, getting ripped, and letting everyone have a chance to rub elbows with an influential blogger like me. You don't just show up and randomly enjoy the food, drink, rides and games. You need to arrive with a game plan to get full enjoyment and personal benefit from each and every attraction they might have. The last thing you want is to leave feeling like the church got the better of you.
First of all, when you arrive, you can often have trouble finding parking. Many of these churches are rather small, and don't see this kind of heavy traffic for whatever other kinds of events they hold at a church when it isn't festival time. However, they always try to provide plenty of handicapped parking, and that's why I always make sure to have the card to hang from the rear view mirror to make sure I get one of those primo spots. There was one in the glove compartment of the car my Grandmother left me in her will, and man oh man does it come in handy!
Once you're inside the festival area, don't just run up and order food from the first place you see. I like to stroll through the rows of booths and figure out who looks like they've got the best stuff first. Don't just look at the food itself, look at the people who are working at the booth. Most of the time, they are volunteers and often they are either elderly or very young. In other words, they are easily intimidated into giving you extra food when you claim to have found a bug in your corn dog or a hair in your funnel cake. You don't need to show them the proof either, just explain that you went ahead and ate the hair or bug because you didn't want some other poor soul to end up eating it.
All that great festival food is going to leave you thirsty, and that means it's time for beer! Most festivals use a ticket system, where you have to buy your tickets, and then exchange them for a cold one. Most party supply stores sell giant wheels of tickets in various colors. Figure out what color your festival is using, and then just take the short walk to your handicapped parking spot, and pull the right bunch of tickets from your car trunk. I never leave the house without a trunk full of multi colored tickets in my trunk.
You're not going to want to leave the festival without some type of souvenir, and I like to get mine from the silent auction booth. There are always lots of great items available, and you can get them at a great price. Especially if you put the silent auction sign up sheet for that item in your back pocket, and then return it to the booth just before time is up with your minimum bid written boldly on top.
Finally, if you want to indulge your competitive side, there are plenty of opportunities to gamble and play various games. Everyone has their own favorite, but you should know this: I am the one and only true and magnificent champion of the Duck Pond. There is not a single time I have played that game that I walked away a loser. Sometimes, my magnificence at the game gets the best of me. I'll pump my fist, hoist my beer skyward, and mock the feeble attempts of the children around me as they try to play, reminding them that there can only be one King of the Duck Pond, and that King is ME.

So have yourself a lovely time at your next church festival, but always keep these four letters in mind: WWSD- What Would Slade Do?
Parties, concerts, nightlife, benefits, art, wine, sports, theater, and more.
Thursday Apr 2
Tunes & Blooms FREE concert series
Monday Apr 6
Opening Day and Findlay Market Parade
Wednesday Apr 8
Cincinnati Flower Show
More Events»