our breathtaking newsletter
Weekly gloriousness sent to your inbox.
Thursday, April 2nd - 6:00 PM-8:30 PM

DERF Happy Hour
Keep checking back here to find out where the next DERF Happy Hour will be!
Lifestyle blog with Slade Dandridge
Join my battle against the stigma of adult bedwetting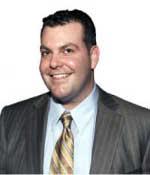 As one of the most influential magazine columnists in the central Oakley area of Cincinnati, I feel it is my duty to lend my voice to worthwhile causes. Every year I select a very important cause and use my column to completely solve a huge problem or cure an entire disease or provide a lifetime supply of food for an entire country, etc. As you know, a few years ago I invented the yellow wristbands for Lance Armstrong's LIVESTRONG foundation and my column is responsible for selling every single wristband out there. Lance hasn't actually thanked me personally for my efforts yet but I know he's very busy.

My newest cause is eliminating the stigma associated with adult bedwetting. Every year millions of adults in America wet their beds and suffer horrible embarrassment from it. I would to eliminate this stigma so that millions of people can wet their beds without suffering extreme humiliation and pain when their friends, coworkers, and readers find out about it.

Let me be clear about one thing: I am not an adult bedwetter. I am 32 years old and I don't believe I have wet my bed in over 10 years. Not that there is anything wrong with adult bedwetting, but I just want my readers to know I do not have this problem. I have not taken on this cause to help others.

A few months ago I met a beautiful young lady one night in a bar in Oakley. She came home with me and we had a wonderful romantic evening in my bedroom. Unfortunately when we woke up in the morning the bed was very saturated on my side. The young lady was visibly disturbed by it. I explained to her that a small roof leak had recently occurred in my apartment and I hadn't had time yet to call the landlord about it. This explanation seemed to satisfy her but nevertheless just the thought of her thinking I was an adult bedwetter was very humiliating to me. Unfortunately weeks later I heard some of her friends making bedwetting jokes near me at the bar. The usual derogatory stuff I've heard my whole life I'm sure all adult bedwetters have heard their whole lives. "How are the plastic sheets working out?" etc, etc.

So my message today is to show some sympathy to an adult bedwetter. Maybe you know an adult bedwetter who could use a donation of a pair of plastic underpants or plastic sheets. I don't have first-hand experience but I am told they are more expensive than regular underpants and sheets. There is no way I would know myself of course because why would I ever have to buy them since I am not an adult bedwetter. Maybe you could even help an adult bedwetter with the purchase of a new mattress. I imagine they have to buy a new one every 9-12 weeks.

The stigma if adult bedwetting is very painful for those of us who suffer from this ailment. Do what you can to ease our their suffering.
Parties, concerts, nightlife, benefits, art, wine, sports, theater, and more.
Thursday Apr 2
Tunes & Blooms FREE concert series
Monday Apr 6
Opening Day and Findlay Market Parade
Wednesday Apr 8
Cincinnati Flower Show
More Events»