our breathtaking newsletter
Weekly gloriousness sent to your inbox.
Saturday, May 26th - 1:00 PM-1:00 PM

DERF Happy Hour
Keep checking back here to find out where the next DERF Happy Hour will be!
Lifestyle blog with Slade Dandridge
The treat of Slade in your Halloween goody sack!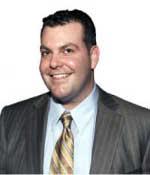 Being a well respected, highly beloved and intensely cared for public figure, I am used to the various forms of flattery that result. The one form of flattery I think I enjoy the most, however, is imitation. From the disco craze I started in the mid 80's, to the breakdancing phenomenon I began in '97 to the cargo pant revolution I started last Thursday...people can't wait to jump on the Slade-wagon. I find it very charming that people want to be like me, so much so that I am even willing to help.

It is quite natural to assume that this time of year, kids of all ages are putting the final touches on their Slade costumes in preparation for Halloween. Unfortunately, replicating my essence is not easy, so many people give up and never realize the dream of becoming me, even for just one day. The road to becoming Slade is long and hard, and many travelers become confused, lost, and unable to locate my exact brand of Suave shampoo. Every Halloween season, I see people dressed in ghost, vampire and witch costumes, and they all seem so sad because they obviously never got their Slade costume just right.

So, it is impossible to replicate my genius or charm, and I have yet to see a high enough offer to authorize an official Slade mask. Thus, all I can do is give a few words of advice to everyone who wants to Slade-form themselves.. First of all, you're never going to be able to replicate my chin. The Dandridge Chin is a work of art that has taken generations of breeding, re-breeding, and occasional in-breeding to produce. Your only shot at replicating it would be to create a plaster cast of my chin, and then fill the cast with butterscotch modeling chocolate, and then affix it to your face. For a limited time only, I will allow a few select fans to attempt this casting. I only ask that you allow me to keep any and all left over modeling chocolate.

As far as clothes, just be ready to put out some big bucks if you really want to pull off my signature look. Haggar action slacks and shirts from the George Foreman collection do not come cheap. Many of you probably do not have the means or fame to get the kind of treatment I receive at the Men's Warehouse, but I still wish you the best of luck. Paying almost three figures for two suits just isn't a way everyone can live their life. I would suggest getting some knock-off suits from the gypsy traders who I've heard can be found in some of the seedier sections of Oakley.

Also, just as there as 'Sexy Fireman', 'Sexy Bee', 'Sexy Construction Worker' type costumes for women, I think it would be a bold and wonderful move for a gorgeous young lady to try her hand at a 'Sexy Slade' costume. Use the famous chin and style a wig, but then make some alterations to the Slade Suit Separates. Make the jacket a bosom revealing low cut number, and fashion the action slacks into tiny shorts. Wow. Just the thought of it is exciting. A beautiful feminine form wearing the sexiest of outfits, I'm not sure I could control myself around such a sight. I would have to be restrained from taking sexy Slade in my arms and carrying her off for a sexy treat!

So, whether you spend Halloween as a dashing Slade, a sexy Slade, or just wishing that you were Slade, I hope it is a happy one for you. I will be enjoying the holiday as I often do, entertaining offers to attend various parties, and handing out autographed photos of myself to every little ghost and goblin that knocks on my door. Just remember those magic words, "Trick or Slade!"
Parties, concerts, nightlife, benefits, art, wine, sports, theater, and more.
Friday May 25
Cincy Fringe Festival
Saturday May 26
Taste of Cincinnati
Friday Jun 1
Bunbury Music Festival
More Events»