our breathtaking newsletter
Weekly gloriousness sent to your inbox.
Saturday, May 26th - 1:00 PM-1:00 PM

DERF Happy Hour
Keep checking back here to find out where the next DERF Happy Hour will be!
Lifestyle blog with Slade Dandridge
Inking up the Slade Manscape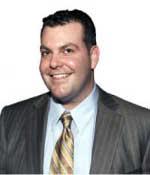 Being a highly influential and beloved columnist has very few downsides. I guess if I had to choose one bad thing, it is that on the days when my column comes out, I already know what it is going to say. Everyone else is luckier than me that day, because they get to have their lives freshly enriched, whereas I am just checking it for editor mistakes and making sure the picture of me is just as gorgeous as it was last week.

Another downside to being me is taking myself for granted. I am able to gaze upon myself lovingly whenever I want. When I walk down the street, I see the pleasure others have in their eyes as they look at me, and I would like to be able to enjoy that same sensation.

So, this morning, as I eyed my freshly showered, nude body in front of the mirror, I tried to really take in everything this mountain of greatness has to offer. I checked out the perfectly sculpted ankles, the playful tan lines on my forearms, the rough, manly stubble causing a five o'clock shadow on my back. It was all just so delightful, I had to pull myself away after two hours had passed.

Indeed I am quite a sight to behold, but the one bad point I can say about my body is it is almost too perfect, too symmetrical...it could use a little variety. It is like I am the the most perfectly shaped, strongest, boldest Christmas tree that the world has ever seen, but I don't have any decorations on me.

It is for this reason that I am considering getting a little body art to spice things up on the Slade Manscape. At first I was thinking that maybe a piercing would be nice. Perhaps a ring in my belly button to which I could attach a chain tied at the other end to my sweet lover. But then I remembered that any sort of touching in the general region of my belly button makes me want to tinkle. This could lead to many problems, not the least of which would be installation. Also, my navel tends to be a little on the damp side, which I believe could lead to rust.

So maybe a tattoo would be a good way to go. But what the heck should my tattoo be, and where should I put it? It is like trying to put a new piece of art on the Mona Lisa, or putting a new little sculpture on Michelangelo's David.

I was thinking that maybe it would be a good idea to tattoo a picture of my own face somewhere on my body. Perhaps on my face. Maybe one picture of my face on each cheek, and another on my forehead. I realize it must be hard to fathom how there could possibly be a problem with me tattooing pictures of myself on my face, but I've thought of one. It would be very difficult to find an artist capable of replicating my perfection and then burning it into my flesh. This might be too much talent for one person to possess. Well, I of course possess this much talent, but I would need a few weeks to learn how to work the equipment.

So, for now, I might just put my inking plans on hold. Maybe take some reader suggestions on what tattoo would be best suited for me. I have some ideas of my own to fall back on. Perhaps the setting sun over the Oakley skyline, tattooed as a landscape across my back. Or the sun rising over the Oakley skyline on my front.

Perhaps I could have some of my finest columns reprinted in tattoo form on my body. This would allow me to read them while I shower to gain inspiration for the day. Or, they could be read by my love as she peruses my au natural self. I guess I'd have to put some thought on what direction they should run, and what font we should use. Also, they may need to be tattooed backwards so they could be read in a bathroom or ceiling mirror.

If only I could figure out a way to have the columns tattooed on me without knowing what they were first. Getting to read them for the first time in a mirror would be awesome. It was also give me a chance to see the look of glee on my face as the words enriched me.
Parties, concerts, nightlife, benefits, art, wine, sports, theater, and more.
Friday May 25
Cincy Fringe Festival
Saturday May 26
Taste of Cincinnati
Friday Jun 1
Bunbury Music Festival
More Events»