our breathtaking newsletter
Weekly gloriousness sent to your inbox.
Thursday, April 2nd - 6:00 PM-8:30 PM

DERF Happy Hour
Keep checking back here to find out where the next DERF Happy Hour will be!
Lifestyle blog with Slade Dandridge
Slade-A-Clause is coming to town!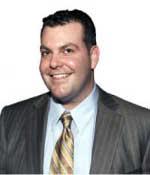 This time of year always puts an even bigger, even broader, even more handsome smile on my face. It must be a special time of year if it can have that kind of affect on a highly influential and much beloved public figure like myself.

I enjoy the hustle and bustle of the Christmas shopping scene. I love it when the stores are so crowded, I am actually physically pressed up against my fellow celebrants. This is why I can be found hanging around Victoria's Secret so often throughout the month of December. I find the most crowded area of the store to be close to the register, as well as the area just outside of, and sometimes inside the dressing rooms.

I love the sound of children's voices raised in song. I like to go to elementary school Christmas pageants just so I can listen to those angelic tones. Often, I am unable to contain myself, and I actually join in with the youngsters as they launch into a tune. And, yes, it has happened that I noticed so many heads turning my way that I make my way onto the stage and finish the song, the children falling silent so as to let my voice boom out across their cafeteria.

Indeed, just as I am willing to share my voice with those children and their parents, I am also willing to share so much more of myself this time of year. I never pass by a Salvation Army kettle without dropping in a dime or several pennies, Or, if my pockets are empty, as they often are since I tend to stick with the plastic, I will offer my bell ringing services to give the guy a break for a while. I am one hell of a good bell ringer, and have never failed to gain the attention of the entire store while I run through the aisles ringing that bell as hard as i can.

This year, I decided to give even more of myself. I decided to give up an entire afternoon to visit a local soup kitchen. My decision was easy. The hard part was deciding what to wear. Much of my wardrobe has already been set aside for the several outfit changes I am planning to make during New Years Eve. Obviously, I also did not want to wear anything too nice, which would have made those less fortunate than me feel even more less fortunate. So I put on a ripped pair of Dockers and my old Dartmouth sweatshirt.

When I arrived at the soup kitchen, I was stunned at how happy everyone was to see me. They obviously knew me from my position as a highly influential columnist, because they escorted my in and gave me a seat among the less fortunate. These needy folks were also quite impressed with my presence, giving me nods of recognition and respect. I fought for the right words to say to inspire them, but it occurred to me that my presence alone had given them what must have been the highlight of their holiday season.

I left the soup kitchen today with my heart full. I also left with my belly full. That soup was quite simply outstanding. In order to encourage healthy eating habits among the needy I was there to inspire, I must have had like six bowls plus half a loaf of bread and a pot of coffee. I also took home a large carry out container filled with soup. God bless us, every one.
Parties, concerts, nightlife, benefits, art, wine, sports, theater, and more.
Thursday Apr 2
Tunes & Blooms FREE concert series
Monday Apr 6
Opening Day and Findlay Market Parade
Wednesday Apr 8
Cincinnati Flower Show
More Events»