our breathtaking newsletter
Weekly gloriousness sent to your inbox.
Saturday, June 23rd - 7:30 AM-12:00 AM

DERF Happy Hour
Keep checking back here to find out where the next DERF Happy Hour will be!
Lifestyle blog with Slade Dandridge
2009's Moments Made Unforgettable Because of Me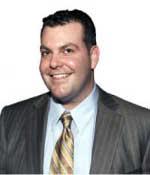 This will certainly go down as a year to remember largely becasue of me! Because I am a powerfully influential and much beloved columnist, people look to me for insight. Therefore, I took it upon myself to make some notes throughout the year so I could give to you my list of 2009's Unforgettable Moments Made Unforgettable by Me.

INAUGURATION DAY: America watches as President Obama is sworn into office, and the entire community of Oakley watches as I go out to buy myself a new pair of shoes. I got a gift certificate for the Shoe Carnival for Christmas, so I spent most of the morning wandering the store, looking for just the perfect pair. I finally settled on some nifty running shoes that glow in the dark for when I take my twilight power walks. Needless to say, the community was stunned at the sight of my magnificent feet as I strolled the evening away.
MICHAEL JACKSON DIES: Who will ever forget where they were when they heard the news? Certainly not the crowd at the Oakley Fat Burger. I was there having my usual order of a King Burger with Skinny Fries and a Chili Cup, when someone at the counter said that the King of Pop was dead. Well, Michael must have immediately channeled himself through me, because I sprang to my feet and began to do the Thriller dance up and down the floor of the Fatburger. I expected others to join in, but everyone grieves in their own way. The patrons of the Fatburger that day grieved by enjoying my cool tribute.

EMERGENCY LANDING IN THE HUDSON: The nation was gripped by this story and the heroic pilot who made it all happen. I forget his name, but he was pretty cool. It was right up there in airline news with my flight from CVG to Raleigh this year, when I soothed the passengers during an especially turbulent flight by asking the stewardesses to get everyone a free cola. I think one of the male stewardesses had a crush on me because he only gave me a free cola.

TIGER WOODS: So news had barely begun to break about Tiger Woods and his many affairs when I was hanging out at a local watering hole. A guy next to me asked the bartender what he thought of Tiger Woods. I swear, I don't know how this stuff comes to me, but I just blurted out, "I guess as a husband, he's just not up to PAR." I really leaned on the word PAR, to give it extra emphasis. Well, the two of them just stared at me, obviously because they are not knowledgeable about golf. So I left the bar immediately and began visiting every local golf course, to tell the joke in their pro shops. I also faxed the joke in to Jay Leno, inspiring many a Tiger Woods routine on his late night talk show.
OCTOMOM: This lady had like six or seven kids, maybe even more! She had them all at once too, and I personally suspect that she did it just to draw attention to herself, which I think is disgusting. I pointed this out by giving a ten minute speech on the subject during Karaoke night at a bowling alley before launching into my famous Grease Medley. "Tell me more, tell me more. Does he have a car?"

SWINE FLU: I guess this was some kind of health concern, but let me tell you about the real health crisis that occurred in 2009. I either caught some kind of bug or got into a bad batch of clams, because for an entire week during October I was unable to get up off of the couch excepting trips to the bathroom. Sometimes, I did not make it. I pray that 2010 finds the medical world working toward a solution to whatever caused that mess.

AND, IF I MAY, A PERSONAL NOTE: Sure, there were plenty of big national and world stories that shook us in 2009, but I would like to just take a couple of seconds to talk about one that involves me. This was unbelievable. Back in June, I was in the Taco Bell drive thru, and I noticed some kind of commotion in the car ahead of me as they were at the window to get their order. They quickly sped off, and as I came up to the window, the Taco Bell employee said, "They just got mad and took off, they left all of this food behind, do you want it?" Yes, friends, I must have been living right in 2009 because I drove away from that Taco Bell with my own order plus a free sack of 9 burritos, two chalupas, and a grande nacho. Thank you people in front of me for getting so mad.

Memorable moments all because of me, indeed.
Parties, concerts, nightlife, benefits, art, wine, sports, theater, and more.
Saturday Jun 23
Hyde Park Blast
Sunday Jun 24
Hype Park Blast
Thursday Jul 12
TEDxCincinnati Main Stage Event 2015: Accelerate
More Events»