our breathtaking newsletter
Weekly gloriousness sent to your inbox.
Sunday, March 1st - 12:00 PM-4:00 PM

DERF Happy Hour
Keep checking back here to find out where the next DERF Happy Hour will be!
Lifestyle blog with Slade Dandridge
Coming Soon: Eau De Slade!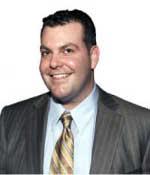 Being a highly influential and extremely beloved columnist, I am aware that everyone wants a piece of the Slade. People want to be in my presence, if only to bask in the glow that is me for a little while. I think I've come up with a way to fulfill the needs of my many fans who want to feel that I am near without having to be everywhere at once. I have begun exploring the possibility of a new brand of Slade inspired fragrances.

First of all, I always smell fantastic, but I don't have a favorite scent or any brand of cologne that I am partial to. Usually, my Mom gets me a bottle of High Karate or Old Spice for Christmas, so I tend to bust those out for special occasions. I also like to try lots of different kinds of scents, depending on my mood. Before a big night on the town, I like to visit a store's cologne counter and splash on a few different scents. Sometimes, I'll go with just one, but I also have great success in mixing a couple or three of them together to make up a fragrant 'Slade Stew'.

I also have been known to wisely hold on to any and all cologne advertisements from magazines. I keep them in my dresser drawer, and bring them out when the occasion arises. I just take them out, open the flap, and rub the entire magazine page all over my body. Through trial and error, I have discovered that it is best to do this when my body is as dry as possible. If you do it when you are still moist from the shower or a little bit on the sweaty side, the ink from the page may run all over your clothes or naked body. Surprising a date at the end of the night with a purple and black smudge that vaguely resembles a shirtless male model on your chest is really not cool. That girl could not get out of my apartment quick enough. I'm just glad she gave me my money back.

The new Eau De Slade, however, will not be available in magazine form. I see it as a high end fragrance available at only the finest of department stores, mail-order catalogues, and maybe a few select Krogers...but only the high-end expanded super Krogers.

There are still a few things to be worked out before I can launch this revolutionary new scent to the fragrance world. First of all, I've got to decide on the bottle. Many perfumes can be distinguished as excellent based on their artistic bottles, and mine shall be too. I was thinking that a bottle shaped and contoured to look exactly like my body might be a good idea. The problem with that is I am already planning a line of action figures, and I don't want the two products to confuse consumers. So I think my bottle will be rather ordinary, except it will feature a crystal replica of my index finger running up the side, all the way to the nozzle. It will be like I am helping the consumer spray the cologne.

Also, every cologne needs a good marketing campaign. Sure, this part is 90% done because it will be backed by the full faith and respect of the Slade name, but I think some advertising would still be a good idea. I picture a TV spot featuring my bottle of cologne walking through a bar. In the bar will be lots of female bottles of perfume. Britney Spears perfume bottle, Celine Dion, Elizabeth Taylor, all of these female perfume bottles will turn and look at the Slade cologne bottle as he walks into the bar. Then Cologne Slade will walk up to each and every one of them and spray a little bit of himself on them. A little spray on Britney's midsection, a little spray on Cher's back, a little pump on JLo's Glow, and a big gush on Mariah Carey's face. The lady perfume bottles will all, of course, swoon and pass out from the sexy essence of Slade.

After that, the only thing left to do is figure out exactly what it will smell like. Well, the only answer to that is that it must smell exactly like me. So, I think my best bet will be to hire a team of scientists to follow me around every day for a week or so, capturing the essence of my scent at various times during the day. The resulting fragrance will be a beautiful mix of my natural odor, my lunch, the sweat of my afternoon power walk, and the interior of my car. If that doesn't cause Britney to pass out, I don't know what will!
Parties, concerts, nightlife, benefits, art, wine, sports, theater, and more.
Friday Feb 28
Jungle Jim's Whiskey Trail
Sunday Mar 1
Ohio Winter Food Festival
Thursday Mar 5
Cincinnati International Wine Festival
More Events»