our breathtaking newsletter
Weekly gloriousness sent to your inbox.
Saturday, June 23rd - 7:30 AM-12:00 AM

DERF Happy Hour
Keep checking back here to find out where the next DERF Happy Hour will be!
Lifestyle blog with Slade Dandridge
Elin and I could make a wonderful home together here in Oakley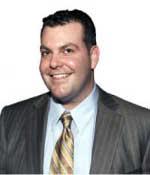 Now that Tiger Woods is getting back to golf course I believe Elin is probably looking for a husband who will spend more time with her at home. But of course she also probably wants a man that is equally as successful as Tiger but in a different profession. That man is me. I think most people agree that I am the most successful columnist in the world. But the good news for Elin is I work from home. So Elin would have the nest of both worlds when she marries me.

Right now I rent a wonderful apartment in a two-family house in Oakley. There is plenty of room for Elin to move in. I think Elin could be friends with my female friend who lives downstairs who is a student at Cincinnati State. She seems to be really busy and popular because a lot of male friends visit her one at a time all through the night. I don't know how she has time for school because she's so popular. Anyway I think her and Elin could be great friends.

I write my column every day from my apartment so I would always here to spend time with Elin which I know she would love! She could also proofread my column and hopefully provide a women's perspective. The girl downstairs has offered to spend time giving me her perspective but she wants fifty dollars an hour for it but I'd rather save my money so I can buy nice things for Elin.

The first thing I would like to buy for Elin after she moves in is a Golden Tee Video Golf game. There is a spot for it in my living room where my recliner chair is now. Out with that bachelor crap and in with Elin's Golden Tee. I think playing Golden Tee would make Elin feel more at home. I am an expert at Golden Tee and I could give her all the instruction she needs.

After reading this I am hoping Elin will call me to go on a date soon so we can get started on our life together. I want her to know I already have our perfect date planned out. It would start with a romantic tour of Oakley. But the tour wouldn't be in a car or a horse drawn buggy. It would be in a golf cart that the Hyde Park Country Club might loan me if they heard it was for me and Elin Woods. After the tour we could play Wii Golf together since the Golden Tee console probably would still be on order. After I school her in Wii Golf, then I would surprise her with a pair of tickets to…. The Master's Tournament in Augusta, Georgia! She's such a huge golf fan, I know she would love this. Those tickets are expensive so we would probably fly out of Dayton to make the trip more affordable. Also I think I can get Master's tickets that allow us to meet some of the players and get their signatures, etc. What a fantasy this would be for Elin. Maybe even some of the other fans would like to get her signature since she's a gorgeous model.

Elin, all I ask is that you consider making Oakley your home with me. But if you insist we move to Sweden, I can live with that. The shipping cost for the Golden Tee console will be a little higher but that's what 401K's are for. I've pretty much tapped mine but let's use your 401K to cover it and we can pay it back over time. Also, as long as we have a good internet service in our apartment, then I can submit my column every week over the internet.

Hey I know it's a lot to talk about right now but when the time is right why don't we toss around the idea of keeping a summer home in Oakley. Might be some good tax advantages.
Parties, concerts, nightlife, benefits, art, wine, sports, theater, and more.
Saturday Jun 23
Hyde Park Blast
Sunday Jun 24
Hype Park Blast
Thursday Jul 12
TEDxCincinnati Main Stage Event 2015: Accelerate
More Events»