our breathtaking newsletter
Weekly gloriousness sent to your inbox.
Saturday, June 23rd - 7:30 AM-12:00 AM

DERF Happy Hour
Keep checking back here to find out where the next DERF Happy Hour will be!
Lifestyle blog with Slade Dandridge
I bring sand to the beach to make the other sand jealous.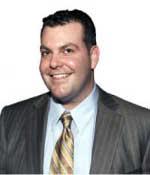 Because I am a highly successful and famous magazine columnist, people often ask me for advice about many aspects of life. I often tell people you have to break some rules to get what you want. The golden rule I'd like to talk about breaking today is this one: Don't bring sand to the beach.

I am blowing this rule out of the water because I have come up with an effective technique that involves intentionally breaking this rule in order to get more sand.

Everyone also knows if you always have a little sand with you, the other sand pays more attention to you. The other sand thinks to itself, "Hmm. He always seems to have sand with him. That sand must find something special about him that I missed. Maybe I'd like to be his sand for a while."

And there it is…my opportunity to make a sand upgrade. I trade in the sand I brought for the new, better sand. Then I keep doing this until I find the sand I'm most compatible with. When I finally find the smartest, prettiest and sexiest sand, I just quit going to the beach altogether.

The more I think about it, the more I wonder if this technique might work for getting women also. Seriously, it seems like there is a direct parallel between getting more sand and getting more women. It's like one is a metaphor for the other. This will take a bit more thought but as soon as I work out the detail I will report back to you, the reader.
Parties, concerts, nightlife, benefits, art, wine, sports, theater, and more.
Saturday Jun 23
Hyde Park Blast
Sunday Jun 24
Hype Park Blast
Thursday Jul 12
TEDxCincinnati Main Stage Event 2015: Accelerate
More Events»