our breathtaking newsletter
Weekly gloriousness sent to your inbox.
Wednesday, April 8th - 9:00 AM-7:00 PM

DERF Happy Hour
Keep checking back here to find out where the next DERF Happy Hour will be!
Lifestyle blog with Slade Dandridge
I'd appreciate it if people would quit saying I resemble Helen Thomas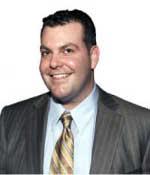 Being a highly influential, much beloved columnist and media superstar, I often remind people of others. Many is the time I've heard, "You really remind me of Socrates." Or, "You sure do resemble Tom Brady but with better hair." Or, "Hey, don't I know you from the Ocean's 11 movies?"
But lately I've been getting a bit annoyed with a certain comparison. Indeed, though we are both masters of the written word, Helen Thomas and I do not resemble each other.
Yes, I have become a legend in my chosen profession, just like Helen. Also like her, I am picked to ask the first question at many press conferences. For her, it was press conferences at the White House. For me, it is press gatherings in internet chat rooms and the opening of new restaurants in the Oakley area.
I can see a bit of perhaps a distant resemblance. Steely eyes and muscular forearms are traits that I can understand we share. I've heard tale that Helen was a world champion arm wrestler during the 60's, and I remain the undefeated arm wrestling champion of the Dandridge family holiday kids table for almost three decades now. I'm sure that I could continue up through the ranks and take the title of the adults table too. But Mom has suffered so much disappointment lately I'd feel horrible in taking that honor away from her.
Please don't think I look down upon Helen Thomas' appearance. I find that she has quite a lot of style and grace. I've also seen some internet photos of her that seem to indicate she has one heck of a nice caboose. That combined with her other feminine wiles just makes it silly to compare her womanliness to my full grown manliness.

So, yes, Helen is a handsome woman. She's on my list of famous women I would like to have a go with. She's right there between Cokie Roberts and Sandra Day O'Conner, which is a place I have often found myself in my dreams!
Parties, concerts, nightlife, benefits, art, wine, sports, theater, and more.
Wednesday Apr 8
Cincinnati Flower Show
Thursday Apr 9
Tunes & Blooms FREE concert series
Thursday Apr 16
Tunes & Blooms FREE concert series
More Events»