our breathtaking newsletter
Weekly gloriousness sent to your inbox.
Sunday, May 27th - 1:00 PM-1:00 PM

DERF Happy Hour
Keep checking back here to find out where the next DERF Happy Hour will be!
Lifestyle blog with Slade Dandridge
My revolutionary new soccer kick got me banned from playing World Cup Soccer. Thanks FIFA.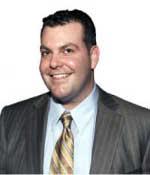 It's a common story throughout history – 1. A Brilliant person innovates something that can change the world. 2. The world is threatened by this innovation. 3. The brilliant person is not recognized for their work until they die.

I've experience this tragic cycle many times. Recently I invented a daringly new soccer kick that will turn the soccer world on its head. When I demonstrated it last year at the international FIFA meeting, they were so threatened by its power they had me arrested. Admittedly I arrived at the meeting uninvited and I forgot to sign in at the main desk so they may have wondered what I was doing. But regardless, I believe my kick showed them the future of soccer and it made them tremble.

Without revealing too much confidential information, let me tell you a bit about my new kick. I call it the Slade Vortex Blaster. I got the idea from my break dancing days when I used to roll onto my back and spin around using my legs. But the Slade Vortex Blaster is done in the air. I use my impressive leaping ability to gain height and then I turn upside down and initiate a high velocity spin move that is almost invisible to the human eye. When my foot strikes the ball, it travels at a rate fast enough to puncture a hole in the soccer net.

At the FIFA meeting, I explained that all soccer nets will need to be made with Kevlar from now on. I think the fear of this additional cost may be what prompted the FIFA officials to put handcuffs on me. They also told me I was banned for life from every playing World Cup Soccer.

WARNING: Please do not try the Slade Vortex Blaster unsupervised. A devastating side effect is a condition called 'testicular torsion'. This is an effect that happens when the testicles cross each other and get tangled up due to the excessive spinning velocity. It is very painful. It happened to me so many times I decided to have one of my testicles removed to eliminate the possibility of it happening again. Unfortunately, the weight imbalance caused by having only one testicle sometimes results in a lopsided spin that can cause an effect called 'testicular buffeting' which is as equally painful as 'testicular torsion'. So I have adapted by using a prosthetic testicle I invented. I call it the Sladesticle.

I have a few homemade prototype Sladesticles if anyone would to try one.
Parties, concerts, nightlife, benefits, art, wine, sports, theater, and more.
Friday Jun 1
Bunbury Music Festival
Thursday Jun 14
Wild About Wine
Friday Jun 15
Jungle Jim's Beer Fest
More Events»