our breathtaking newsletter
Weekly gloriousness sent to your inbox.
Saturday, May 26th - 1:00 PM-1:00 PM

DERF Happy Hour
Keep checking back here to find out where the next DERF Happy Hour will be!
Lifestyle blog with Slade Dandridge
People should be required to pay to read my Facebook status updates.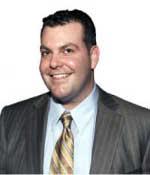 Being a remarkably well loved and hugely admired famous columnist, it is necessary for me to stay on top of the latest trends, and I have just discovered what might turn out to be the next big thing. There is a website on the internet called Facebook, and just a few short months ago I joined up. Of course, upon finding out that the elite of society like myself were members of this exclusive website, there now seems to be thousands, if not hundreds of thousands of other people on the Facebook too.
Facebook is what experts call a 'social networking site' which means that people go there to network with each other in a social manner. But make no mistake about it, I network on Facebook in a manner that is so decadently brilliant, they should really charge people who want to read my status updates.
Whether I am commenting on my meals for the day, the weather, the news, or just typing in freestyle poetry, my status updates on the Facebook never seem to disappoint my many friends. I am not sure exactly how many friends I have, but it seems that at least once or twice a week someone wants to be my friend, obviously because they want to have access to the brilliant stuff I come up with. Some people want to be my friend so bad that they immediately start sending my gifts of farm animals and weaponry, asking me to come join them on their farms or join their mafia families. I am happy to offer up my friendship, but don't take them up on their offers because I am allergic to most farm animals, and am not a big fan of blood. Plus, I have a kinda slow computer and it just sort of hums and stalls whenever I try to collect any of them.
Just the other day I was on the Facebook and I heard the news of that flight attendant who jumped off onto the emergency slide on the plane. No less than two or three hours later, I posted my status update, "Hey! Now there's a crazy way to quit your job! Quitting time, huh buddy?!!?!?!?!" These comments obviously summed up what so many people were thinking, but no one but me has the gift of putting them into such clever words.
So I'm going to start a Facebook 'page' where I am going to see if a couple thousand people will join and demand that I start getting paid for my brilliance. I am thinking that the bosses at the Facebook will take notice and give me my due. They will probably want to rename the site, "Sladebook" and I am pretty much ok with that, though I would like them to pay me a little bit extra. If they don't, they're gonna have a bunch of my angry mafia and farmer friends showing up at their offices with pitchforks and tommy guns.
So go ahead and look for me on the Facebook and join in the brilliance of Slade. It isn't going to be free for very much longer, so enjoy it while you can.
Parties, concerts, nightlife, benefits, art, wine, sports, theater, and more.
Saturday May 26
Taste of Cincinnati
Friday Jun 1
Bunbury Music Festival
Thursday Jun 14
Wild About Wine
More Events»