our breathtaking newsletter
Weekly gloriousness sent to your inbox.
Monday, May 28th - 1:00 PM-1:00 PM

DERF Happy Hour
Keep checking back here to find out where the next DERF Happy Hour will be!
Lifestyle blog with Slade Dandridge
Practically everyone tells me I\'m the Justin Bieber of Oakley.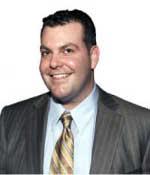 When you are a beloved, respected and influential columnist like myself, many accolades get thrown your way. I spend a good portion of every day being complimented, and I've discovered a few things about it. First, it never gets old. Second, I've not let it influence my ego. Third, the balance I maintain between being brilliant and humble is something that psychologists should study as being a perfect state of mental well being.

The latest coin being thrown into my Swiss bank account of awesomeness is the title, "The Justin Bieber of Oakley." Yeah, that sums me up quite nicely. It certainly should since I have heard it from way too many people to count. Many of them I've never met before. A few just come up and shout it to me, and many more just nod their heads in silent awe-filled agreement when I ask them if they think I'm the Justin Bieber of Oakley.

The comparison obviously starts with my charisma, which is impossible to keep in check, not that I have ever tried. Both Justin and I light up a room when we enter. He lights up a stadium full of music fans, I light up the dining room of the Oakley Fatburger. His crowds might be bigger in numbers, but mine have just as much adoration.
We also both have a shocking influence over the female species. He has girls around the world writing his name on their school books and folders. I have girls around Oakley writing my name on various things too: restaurant bills, parking violations, restraining orders, you name it. And just like Justin, I am too smart to get tied down to just one lady. It is a much smarter move to play the field when there are so many fish trying to jump into your boat. Especially when you are as young and popular as us.

I've never met Justin, though many assume that we hang together all the time. Many people figure that important and popular people just get together and hang out together, but I have found that this is not the case. I'm not sure if he will ever make his way to Oakley, but if he does, he has an open invitation to come over and so we can play x-box, eat some taquitos and talk about broads. However, I'm sure he is aware that while he is in my hood, I will still be known as the Justin Bieber of Oakley. I would let him have other title as the "Slade Dandridge of Oakley" but I just don't think he is ready for it.
Parties, concerts, nightlife, benefits, art, wine, sports, theater, and more.
Friday Jun 1
Bunbury Music Festival
Thursday Jun 14
Wild About Wine
Friday Jun 15
Jungle Jim's Beer Fest
More Events»