our breathtaking newsletter
Weekly gloriousness sent to your inbox.
Saturday, May 26th - 1:00 PM-1:00 PM

DERF Happy Hour
Keep checking back here to find out where the next DERF Happy Hour will be!
Lifestyle blog with Slade Dandridge
I could totally hit Aroldis Chapman's fastball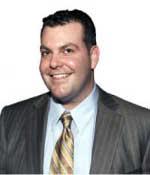 Though I became a beloved, respected, and highly sought after media personality through my blogging, there are many other fields in which I am highly successful. I am what they call a "Renaissance Man," meaning that I am significantly more gifted than most anyone else, including the actors that roam the grounds of a Renaissance festival.
I'm a karaoke singer of regional fame, as my rendition of Sweet Caroline never fails to engage at least a few people into singing along. I am a dancer of epic proportions, routinely clearing the dance floor at Cadillac Ranch as people back away to watch me, and keep their drinks from being knocked over. I also pretty much rule the world of video games, as my Mom is now completely unwilling to take another one of my butt kickings playing Modern Warfare.
The sports world is yet another place where I've made my mark. My resume is solid, there are my triumphs on the Knothole baseball fields where I still hold the record for most consecutive walks by a 12 year old. There was the time I traded jerseys with the our starting junior high school linebacker so he could finish the game after being kicked out for excessive groin hits. And, of course, my skills at skeeball have gotten me banned from the Eastgate Chuck E Cheese.
I'm really happy that the Reds have found a great pitcher like Aroldis Chapman, but they should consider themselves lucky that I chose a life as a media darling instead of playing baseball for one of their rivals. I could totally hit that guy. I've got him all figured out.
Really, don't get me wrong. I love watching him pitch. I was at the ballpark one night when he came in, and I was brought to tears. Really. I cried. But it had more to do with the scoreboard video they play when Chapman comes into the game. Its a scene from Top Gun where the guys say the "have a need for speed." Sorry, but all I can think about when I see that is Goose is going to die soon. He was so young. Stupid Russians.
Anyway, I think I have my plan just right and would totally belt the 103 MPH fastball out of the park if he tried to throw it my way. When I watch the games on TV, I stand with a bat in my hand and time my swing while I am watching. Sometimes this annoys the other people in the bar, but I don't care because now I have the timing down perfectly. I am always ahead of those pathetic major league players who inevitably flail at the pitch, missing it completely. By starting my swing while Aroldis is in the middle of his windup, having the ball go past me would be an impossibility.
One of these days, the Reds are going to ask me to throw out the first pitch at a game, assuming I can make room in my schedule I will do my best to be there. However, instead of throwing out a pitch I think it would be much cooler for Chapman to throw me a pitch, which I will promptly deposit into the Ohio river, firing up the crowd and inspiring the Reds on to a victory. However, I would have to ask that they please not play the Top Gun video first.
Parties, concerts, nightlife, benefits, art, wine, sports, theater, and more.
Saturday May 26
Taste of Cincinnati
Friday Jun 1
Bunbury Music Festival
Thursday Jun 14
Wild About Wine
More Events»