our breathtaking newsletter
Weekly gloriousness sent to your inbox.
Sunday, March 1st - 12:00 PM-4:00 PM

DERF Happy Hour
Keep checking back here to find out where the next DERF Happy Hour will be!
Lifestyle blog with Slade Dandridge
My top 10 suggestions for how to roll on the biggest party night of the year.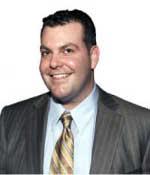 1. Pick up some new dope threads at T.J. Maxx. They have practically everything a player needs.

2. If it's cold out, hit Burlington Coat Factory for a stylish jacket. But be sure to allow yourself enough time. They have a very large selection.

3. Get a stylish trim at Supercuts. At the Norwood store ask for Giselle. If she smells like gin again, ask for Audrey.

4. Pick up a box of powerful mints in case you have an intimate moment with a lucky lady, or get pulled over by a cop, or your Mom is still up when you get home and you don't want her to know you're drunk.

5. Start the night by inviting a few friends over to teach them a new line dance you invented. Make your Mom stay in the basement this time so she doesn't get too drunk and screw it up like last year.

6. Help your friends save money on alcohol by not offering them any food before drinking

7. There are a lot of crazy drivers on the road so, while driving, text all your friends and tell them to be careful on the road.

8. Get VIP access to almost any club by mentioning my code phrase –- 'Rollin' with Slade'. If they act like they don't know what you're talking about, it's probably because your appearance indicates you don't have what it takes to roll with my crew. Next time don't skip step #1.

9. Keep your Mom's number in your wallet in case you need a designated driver. Cabs are good too but in my case my Mom happens to be my roommate so we're already going to the same place.

10. Keep a condom in your wallet for obvious reasons or in case your Mom brings home some random dude again.
Parties, concerts, nightlife, benefits, art, wine, sports, theater, and more.
Friday Feb 28
Jungle Jim's Whiskey Trail
Sunday Mar 1
Ohio Winter Food Festival
Thursday Mar 5
Cincinnati International Wine Festival
More Events»