our breathtaking newsletter
Weekly gloriousness sent to your inbox.
Saturday, June 23rd - 7:30 AM-12:00 AM

DERF Happy Hour
Keep checking back here to find out where the next DERF Happy Hour will be!
Lifestyle blog with Slade Dandridge
HBO should film next year's 'Hard Knocks' about me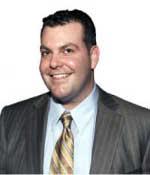 Being a highly loved and widely respected blogger, writer, and columnist, I understand the pressure of being in the public eye. I take on that responsibility because I know that people are fascinated by me. They wonder what it would be like to be me. They wonder what makes me tick. They want to know how I go about my daily life. And at least one very determined telemarketer wants to know how I feel about my current level of life insurance.
Well the time has come to allow the public access into my inner workings. I've just sent off a letter to HBO clearing the way for what should be the most exciting thing to happen on that network since that one scene from Oz that made me throw up.
The 'Hard Knocks' show on HBO follows an NFL football team through their training camp as they prepare for the season. I know this because I used to occasionally watch the show, until my neighbor who I steal cable from moved out. Luckily, a new neighbor moved in, and I've been slipping Time Warner fliers under their door every day for a few weeks now.
Anyway, I believe 'Hard Knocks' would be much more entertaining and informative if they were to send the film crew to follow me. Watch all the ins and outs of my day as I prepare to write my column. Or, on the six days a week when I am not writing my column, they can follow me around as I gain the life experiences that make up what eventually goes into my column.
I am thinking they should start as early in the day as possible, however, I would not want them hanging around my house all night while I sleep. I guess I could let them leave a stationary camera here, but having strangers in my home while I sleep would really weird me out. Plus, I've been told by a certain someone that sometimes, while sleeping, I habitually put my hand down into my sleeping shorts. I don't think I'd want that on film. Although Mom did say I look adorable when I do it.
However, I do want them here as soon as I wake up, so everyone can see how fresh-faced and chipper I am immediately upon getting up out of bed at noon. Then they can watch the 'Hard Knocks of Slade' as they take place through the day. The Hard Knocks of brushing my teeth. The Hard Knocks of going out to get coffee. The Hard Knocks of walking around Oakley, waving to my peeps. And the Hard Knocks of sitting around watching myself on Hard Knocks...as soon as I'm able to get the cable back up and running.
Just to make sure the regular viewers of the show don't feel too out of place, I would make sure they show me engaged in some football related activities too. Tossing a Nerf football around in the park, contemplating what kind of rims to buy for my car, and showering with other men.
So, I'm sure I'll be hearing back from HBO soon, and you'll have the pleasure of watching me on next year's Hard Knocks. Then, maybe they will take me up on my other HBO spin-off starring me: Sex and the Oakley.
Parties, concerts, nightlife, benefits, art, wine, sports, theater, and more.
Saturday Jun 23
Hyde Park Blast
Sunday Jun 24
Hype Park Blast
Thursday Jul 12
TEDxCincinnati Main Stage Event 2015: Accelerate
More Events»