our breathtaking newsletter
Weekly gloriousness sent to your inbox.
Saturday, June 23rd - 7:30 AM-12:00 AM

DERF Happy Hour
Keep checking back here to find out where the next DERF Happy Hour will be!
Lifestyle blog with Slade Dandridge
I really need a break from everyone asking me if Iím George Clooney!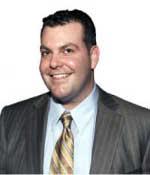 Please people, give me a little breathing room! I am begging you!

The constant whispering behind by back. Following me when I go to UDF. Taking pictures of me with your cell phones. I am asking you sincerely to give me some privacy.

I am a virtual twin of George Clooney so I can understand the temptation to constantly stalk me. Ladies, I can empathize with your longing feelings toward me. I know your physical response to my looks is hard to control. You are not totally to blame becasue i am iresistable.

But nevertheless i am a human being and I need a little privacy. Can you please reach down into the deepest part of yourself and find enough self-discipline to allow me to grab lunch at the Subway in Oakley without having my clothes torn off?

Although I am the most successful blogger in the Oakley area, believe it or not I do not have a personal security team. So I am totally vulnerable at all times.

Please ladies, I depsperate need my privacy.

And thank you George Clooney for virtually ruining my life. And no, I don't feel like hanging out with you anytime this month. I think enough damage has been done. Looking exactly like you in every way is bad enough. No need to pal around like a novelty act driven by super good looks and irresistable sex appeal.
Parties, concerts, nightlife, benefits, art, wine, sports, theater, and more.
Saturday Jun 23
Hyde Park Blast
Sunday Jun 24
Hype Park Blast
Thursday Jul 12
TEDxCincinnati Main Stage Event 2015: Accelerate
More Events»