our breathtaking newsletter
Weekly gloriousness sent to your inbox.
Thursday, April 26th - 6:00 PM-8:30 PM

DERF Happy Hour
Keep checking back here to find out where the next DERF Happy Hour will be!
Lifestyle blog with Slade Dandridge
Now that the foolishness is over, I shall begin courting Casey Anthony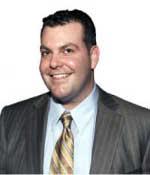 Being a well respected and nationally renowned columnist, I must be very careful about how I devote my time and attention. Trivial matters can get in the way. That is why I only pay attention to news stories if they are of world-wide importance, matters of life and death to me and my readers, or if they involve a hot party girl on trial for a crime she did not commit.
It took a while for Casey Anthony to catch my eye, but caught it she has, along with several other parts of my body. I am captivated by her strong will, her driving ambition, and her effortless charm. Best of all, now that this foolishness of a trial is over, I can finally begin my courtship of this doll faced sweet pea. Her face, her propensity for partying no matter what the circumstances, her mysterious ways, and I've always had a thing for girls who, eventually, cry...I've totally fallen for Casey Anthony
Now I understand that many people might not understand my infatuation, because I guess that Casey was on trial for some type of murder or something. Well, as Shakespeare said, may the one who hasn't done something wrong please throw a stone at someone who has. The great state of Florida has declared Casey to be innocent, so she's ready to start tossing those rocks at all the mean people who have said bad things about her. I just hope that if she throws something at me, it's the key to her heart.
I paid very close attention to the trial. Unfortunately, I have a rare condition that causes me to go into convulsions at the sound of Nancy Grace's voice, so I watched the trial with the volume muted on my television. Rest assured, I did not need sound to understand what was going on, the details you pick up when you have a 19 inch semi-flat screen television are amazing. If you ever have the means, I highly recommend getting one.
So, in place of the dreadful bleating of Nancy Grace, I would play romantic hammer dulcimer music in the background as I watched the trial. It seemed that every time Casey appeared on screen, the intensity of the dulcimers would increase, matching the beating of my heart.
Sitting alone in my living room with the sound down on the television as hammer dulcimer music filled the air, watching a woman on trial for murder as my heart pounded...this is what I always thought love would be like.
I can picture our life together, and I hope that life begins soon. I will be the stay at home house husband. She will go out and make a living at some kind of job that she never completely tells me about...thus adding mystery and spice to our relationship. When she comes home, I will have dinner prepared for her and we will dine together...except for those times when she disappears for weeks or months at a time. I will not get upset by these unexplained absences, this lovely bird cannot be caged. And most of all, I picture us living in Florida. That way, if she ever turns to a life of crime, she'll never be convicted.
Parties, concerts, nightlife, benefits, art, wine, sports, theater, and more.
Thursday Apr 26
Tunes & Blooms FREE concert series
Thursday May 3
Tunes & Blooms FREE concert series
Friday May 4
Little Kings One Mile - Beer Series
More Events»