our breathtaking newsletter
Weekly gloriousness sent to your inbox.
Thursday, April 2nd - 6:00 PM-8:30 PM

DERF Happy Hour
Keep checking back here to find out where the next DERF Happy Hour will be!
Lifestyle blog with Slade Dandridge
Iíve been abducted and Iím writing this column from the trunk of my car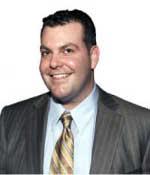 Please read my words carefully, don't panic, but alert everyone you know of this horrific ongoing event. Use all social media tools and emergency responders at your disposal.

My friends, it was bound to happen eventually. As a well respected and shockingly beloved blogger and chronicler of all things great and small, the attention foisted upon me is massive. This leads to jealousy, envy, and occasionally a discount at certain local coffee shops. I'm not sure if there is a specific reason why this happened or if it is a punishment for my broad level of awesomeness but it has most certainly happened. I have been abducted and I am currently writing this post from the trunk of my car.

It is, as most of my fans already know, a fully loaded 1998 Saturn. It has an aftermarket spoiler. It also features aftermarket floor mats and a custom made steering wheel cover, not that I want to brag, but I am just trying to paint a clear picture. It is green with a slightly off-green passenger door which is the result of picking up a young woman who claimed she needed a ride. After a few moments, it became clear that she wished to became amorous during our brief travels. When I refused to give her any money following our torrid tryst, she produced a condom full of bleach and threw it at the door after exiting the car. It adds a subtle charm, and serves as a reminder to other ladies who are unable to resist me while I drive about town that I am not one to pay for affection.

I am quite comfortable here in the trunk, though it contains a few garbage bags full of clothing meant for Goodwill. I wish I had brought them into my home after taking them from the Goodwill bin, but as you know the weather has been quite spotty. My keen senses are telling me that I am traveling west on the Norwood lateral, although I may also be on I-275. I became slightly disoriented after my captor went through what I am pretty sure was an Arby's drive through. The smell of potato cakes intoxicated me.

My plight began this morning as I was taking my daily stroll through the mean streets of Oakley, where residents regard me as a combination of local hero, godfather, and guardian angel. As I approached my car, my world went dark as something was placed over my head, my keys were taken from my hand, and I was quickly whisked into the trunk. My captor or captors must be very large and fluent in the martial arts, as I am a warrior and could not have been taken easily unless I was first drugged, which is also a distinct possibility.

Some may say I am just trying to draw attention to myself. Of course, this is nonsense, as I am already the subject of more attention than most normal humans can handle. There is a special gene, which I believe I share with the Kardashians, which lies in my DNA and allows me to handle every bit of attention that is thrown my way.

Speaking of which, do not fear that I will shirk away from the spotlight after this ordeal ends. I will be available for speaking engagements to share my story, and I'm sure that the good folks at Lifetime Television will want to turn this ordeal into a made for television movie. Though many of you are surely sharing my cry for help on Facebook and Twitter, and others of you are sharing this with local, state and federal law enforcement, I cannot stress strongly enough that this needs to be shared with the Lifetime Television network. My contact there is Mrs. Kaitlyn Osborn. Her email address is KOsborn24@lifetimeinc.com. Often she does not get back to you right away, but please keep trying.

Keep the faith. We shall be together again soon.
Parties, concerts, nightlife, benefits, art, wine, sports, theater, and more.
Thursday Apr 2
Tunes & Blooms FREE concert series
Monday Apr 6
Opening Day and Findlay Market Parade
Wednesday Apr 8
Cincinnati Flower Show
More Events»