our breathtaking newsletter
Weekly gloriousness sent to your inbox.
Wednesday, April 8th - 9:00 AM-7:00 PM

DERF Happy Hour
Keep checking back here to find out where the next DERF Happy Hour will be!
Lifestyle blog with Slade Dandridge
The National Bureau of Fish and Game would probably outlaw any fishing lure that looks like me.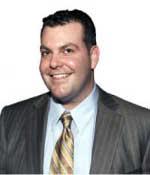 Occasionally, a well respected and adored celebrity like myself enjoys going off and having a little time to himself. I'm not talking about the alone time I already have, like when I'm sunbathing at Coney Island, or dining at the Golden Corral or waiting for the online date I made to show up at Fatburger. I may appear to be alone at these times, but there are still people in the general vicinity, and these people are probably rabid fans who are too intimidated or polite to bother me.

But out on a lake with my pole in one hand, and fishing gear in the other...that's when I can truly feel that I am alone. Just surrounded by the beauty of nature, and the beauty of me. Sitting in the boat or standing on the shore and looking out at the water that's been dotted by all my empty cans of Natural Light. So tranquil.

Just as I am great at every endeavor I undertake, I'm also a fantastic fisherman. I always bring home enough fish for at least a midnight snack, though sometimes it requires a quick stop through the drive thru for a fried fish sandwich.

But I feel that I am holding back a bit when I go fishing, just trying to give the poor fish a fighting chance. I find that when I gaze into the water, fish begin surrounding the boat to stare up at me. Unfortunately, they are often so enamored with looking at me that they don't bother looking for the bait I've dropped in the water in order to catch them.

So I was thinking that it would make me the greatest fisherman of all time if only I could create a lure that looked like me. The fish would naturally be attracted to it, come over and attempt to kiss or nibble on my likeness. Then, the hook would be set and I would be the one licking and nibbling on their tasty flesh instead of the other way around.

Of course, like so many of my great plans, I fear that this would be stopped by jealous bureaucrats. The National Bureau of Fish and Game would begin wringing their hands, nervous that such an attractive lure would end up depleting the fish population to the point of extinction. I hear that there is some kind of potential problem with fish population because of a rumored oil spill somewhere, but I have not had time to check the facts on that.

So for now, I guess I'll just have to continue being a master angler without using what i call, SladeBait, The Lure of A Legend. SladeBait is the lure all fish crave. Luckily, I can still attract fish with an occasional taste of my spittle or sweat. The National Bureau of Fish and Game can't stop me from putting a little "Essence of Slade" on my lure from time to time.
Parties, concerts, nightlife, benefits, art, wine, sports, theater, and more.
Wednesday Apr 8
Cincinnati Flower Show
Thursday Apr 9
Tunes & Blooms FREE concert series
Thursday Apr 16
Tunes & Blooms FREE concert series
More Events»