our breathtaking newsletter
Weekly gloriousness sent to your inbox.
Thursday, April 2nd - 6:00 PM-8:30 PM

DERF Happy Hour
Keep checking back here to find out where the next DERF Happy Hour will be!
Lifestyle blog with Slade Dandridge
The hardest part about being in prison is deciding which gang to join. Here's some guidance.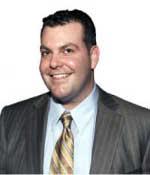 Because I am a highly influential columnist, people from all walks of life asme for advice. Selecting the right gang affiliation in prison is an important topic I am often asked about. People come to me for this advice possibly because I spent some time in prison due to a supposed ponzi scheme isseue that I was barely convicted of. I would have been exonerated if a certain person who gave birth to me would have been smart enough to deleta all thos emails like I asked her to.

Suffice it to say, I am an expert on prison gang life. Learning how to select the right gang is basic life planning. I've live the life. I know the ins and outs. I can be your prison gang guide.

When you go to prison, the first step is the attend Gang Day. Most prison's hold Gang Day about once a week. It is a way for new inmates to meet various gang recruitment specialists and hear what they have to offer. Each gang usually has a table or booth set up in convention style. Many modern gangs also have excellent glossy literature and even CD's you can take with you.

When you meet the gang representatives, it is important to make a good impression. Greet them with nicknames like 'playa'. Most gang members enjoy being called 'playa'. Introduce yourself using the gang name you would like to have if you were in a gang. When I find myself in gang situations, I introduce myself as Cool Cat. I think that has a warm yet aggressive tone. Compliment each gang representative's tattoos. Tell them their tattoos are fresh or dope. Show them your tattoos if you have any. If most of your tattoos are about your mother or tweety bird, you may want to avoid the subject of tattoos. If you have any scars obtained during violent turf disputes with rival gang members, show them off.

It never hurts to offer the gang representatives a small gift such as a freshly made shank or a tight bag of weed you've been hiding in your anus. Tell them you've been to Compton. If they try to trick you by asking if you know a dude named Fearless, laugh it off and say, 'Nah man, I only chill with the top of the organization, know what I'm sayin'? Whoever that dude is he prolly got capped way back."

Be willing to share any experience you have that could benefit their gang. Most gangs will be interested to hear about you experience in areas like giving beat downs, tagging turf, gun play, managing a corner, capping dudes, getting crunk straight up, drive bys, boosting shit, stone cold pimpin', robbin' cribs, etc.

Do not accept any invitation to join a gang immediately. This is an important decision and you need to make sure you have all the pertinent information before you join a particular gang. Politely tell them you're not quite ready to be anybody's bitch just yet but you will get back to them promptly. Say 'peace' and move on to the next table.

And hey if you want even more street cred, it never hurts to say you're a friend of Cool Cat.
Parties, concerts, nightlife, benefits, art, wine, sports, theater, and more.
Thursday Apr 2
Tunes & Blooms FREE concert series
Monday Apr 6
Opening Day and Findlay Market Parade
Wednesday Apr 8
Cincinnati Flower Show
More Events»