our breathtaking newsletter
Weekly gloriousness sent to your inbox.

Tuesday, May 21st - 6:00 PM-2:30 AM

DERF Happy Hour
Keep checking back here to find out where the next DERF Happy Hour will be!

Email To Friends
| |
Depressing & Uninspiring. Every Wednesday.
Send to friends to ruin their day too.
Wednesday, May 15th
In a past life, you were a dancer in the Don Ho musical review. Shimmying back and forth in a grass skirt in front of Japanese tourists was better than anything you will ever experience in your present life.

Aries

Someone recently told you if you're not part of the solution, you're part of the problem. You should tell them you've successfully been a part of neither for a long time.

Taurus

Don't try to fill your idle time with any useful pursuits. Being idle is your strong suit.

Gemini

Have you noticed a strange and constant rotting smell everywhere you go? That's your soul. Get some clinical strength deodorant and see an exorcist.

Cancer

The reason you can't find anything to wear in your closet is because you never buy the right clothes. Start looking for more burlap and calico mixes.

Leo

You are your own worst enemy. But you already knew that. What may be news to you is you are everyone else's worst enemy too.

Virgo

During the next lunar eclipse, the planets will be perfectly aligned for you to be subject to enormous amounts of luck. Unfortunately, you will be spending this time tied up in a meat locker. But the next morning you will be allowed to keep a six pound standing rib roast that you used as a pillow.

Libra

The good news is there is a company that would like to hire you. The bad news is it's Time Warner Cable. We recommend passing on the job. Working for the worst run company in the United States will be worse for your resume than continued unemployment.

Scorpio

This would be a perfect time to evaluate your relationship. Actually, the perfect time would have been before you entered it, because it is doomed to failure and heartache.

Sagittarius

You have a coworker who likes to roam around the office after hours licking people's chairs. He has sampled every one in the office except yours, which he finds foul.

Capricorn

Keep in mind that often silence is the best course of action. Especially when you are about to call and order a second pizza.

Aquarius

How long are you planning to leave that expired milk in the refrigerator? It is going to sprout legs and eat start eating the other food.

Pisces
Previous Weeks:
Thursday, May 9th
Friday, May 3rd
Thursday, May 2nd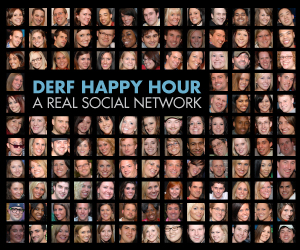 Parties, concerts, nightlife, benefits, art, wine, sports, theater, and more.

Thursday May 23
CINCINNATI 2020...LIVE! From Vision to Reality: Jewish Federation's 117th Annual Meeting

Thursday May 23
Bacchanalian Cincinnati Wine Tasting
Thursday May 23
Heineken Star Bottle Release Party at Igby's
More Events»