our breathtaking newsletter
Weekly gloriousness sent to your inbox.

Tuesday, May 21st - 6:00 PM-2:30 AM

DERF Happy Hour
Keep checking back here to find out where the next DERF Happy Hour will be!

Email To Friends
| |
Depressing & Uninspiring. Every Wednesday.
Send to friends to ruin their day too.
Wednesday, June 6th
Your Mom is thinking of getting rid of your old baseball cards. She's not going to throw them out, she's going to sell them and use the profits to buy a pony.

Aries

Your dreams are going to be filled with many images of lesbian ducks. This is your subconscious telling you to shower more often. Listen to your subconscious.

Aries

Car part prices, mustache grooming equipment, and certain farming principles. Regarding everything else, always seek the advice of a qualified professional.

Taurus

People see you as having great honor, integrity, charm, warmth, generosity, and intellect. No wait, that's not you. We mixed you up with someone else. But maybe if you quit smoking so much weed you could at least be seen as a little bit less of a loser.

Taurus

It's time to take care of something that has been weighing on your mind. Clean the blood out of your trunk and use bleach this time.

Cancer

Your luckiest moment in this moon cycle will occur at the same time as your most unlucky moment. This will result in you just sitting there with nothing happening. Just like always.

Cancer

You inspire people to think of the beach, because you smell of kelp and seagull droppings.

Virgo

Forever may seem like a long time, but it isn't as long as spending two minutes in an elevator with you.

Scorpio

Embrace you personal defects. An online database which lists all of your defects will be complete for you to review as soon as our data entry team completes the eleven year phase of entering your defects.

Scorpio

Relationships will be rocky as Jupiter aligns with Neptune, and people's noses align with the ungodly odor of a rotting Hot Pocket that you accidentally lost in the fat folds of your belly.

Sagittarius

This week give yourself permission to be irritated when bars around town seem to clear out after you check-in there on Foursquare.

Capricorn

There is a solution to many of your problems hidden in the aisles of Home Depot. Search carefully, and pay special attention to the spackle section.

Pisces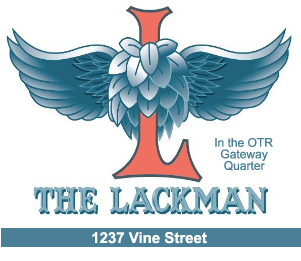 Parties, concerts, nightlife, benefits, art, wine, sports, theater, and more.