our breathtaking newsletter
Weekly gloriousness sent to your inbox.

Tuesday, May 21st - 6:00 PM-2:30 AM

DERF Happy Hour
Keep checking back here to find out where the next DERF Happy Hour will be!

Email To Friends
| |
Depressing & Uninspiring. Every Wednesday.
Send to friends to ruin their day too.
Thursday, June 14th
In a past life, you were a dancer in the Don Ho musical review. Shimmying back and forth in a grass skirt in front of Japanese tourists was better than anything you will ever experience in your present life.

Aries

Soaking your parakeet in motor oil to make him empathize with less fortunate wild birds who are victims of an oil spill was not a good idea. Showing him pictures on the intranet may have been a better option.

Aries

A surprise visitor is going to greet you with wonderful news. However, the visitor is going to surprise you to the point that you'll pass out and not hear what they have to say.

Cancer

Keep on reaching for the stars. You're never going to actually touch them, or anything else of value. But for you, living life through simplistic cliche metaphors might be the best way to keep you from using meth again.

Libra

It is time to ramp up your relationship to the next level. For your next meal, skip the drive thru and take her to a nice sit down meal at Bob Evans. Recommend that she order the knife and fork sandwich, and watch her eyes light up in awe at your sophistication.

Libra

Your visit to the Miley Cyrus concert did not go unnoticed. A video of you weeping and screaming her name is about to become very popular on YouTube.

Libra

The good news is there is a company that would like to hire you. The bad news is it's Time Warner Cable. We recommend passing on the job. Working for the worst run company in the United States will be worse for your resume than continued unemployment.

Scorpio

A casual stroll will add great vibes to your soul, and great sweat stains your armpits.

Capricorn

The stars are about to align perfectly for your luck to be at its peak. It will occur for a half hour time frame, but you will be too busy watching a Saved By The Bell rerun to notice.

Capricorn

Spending your money on fine clothing, imported wine, and expensive cigars doesn't change the fact that you grew up in Norwood. You can never shake that. Save your money and let your inner Norwood shine through.

Capricorn

Have you been cutting yourself to avoid dealing with the realities of the economic down turn? That's hilarious. Stay in touch....we'd love to know what other freakish coping mechanisms you come up with.

Capricorn

You have the heart of a lion. It is in your freezer in aluminum foil. The sticker on it might say, ?Ground Beef?, but trust us, it is lion heart.

Aquarius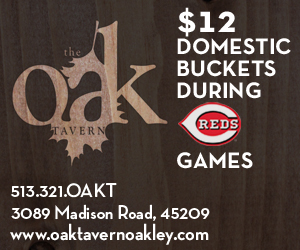 Parties, concerts, nightlife, benefits, art, wine, sports, theater, and more.