our breathtaking newsletter
Weekly gloriousness sent to your inbox.

Wednesday, December 18th - 11:30 AM-10:00 PM

DERF Happy Hour
Keep checking back here to find out where the next DERF Happy Hour will be!

Email To Friends
| |
Depressing & Uninspiring. Every Wednesday.
Send to friends to ruin their day too.
Wednesday, November 7th
The pedestrian you hit this week lived. Also the old geezer memorized your license plate number. You still have time to ?pay him a little visit' at Good Samaritan hospital.

Gemini

Your dentist will miss a few problems during your next visit. He enjoys the nitrous oxide even more than you do.

Cancer

Are you ready for a tender-hearted romance but feel frustrated by something that always gets in the way? It's called a restraining order.

Leo

The timing belt on your car is about to stop working. It will stop working exactly one millisecond after a semi crushes it into a retaining wall.

Leo

Spending your money on fine clothing, imported wine, and expensive cigars doesn't change the fact that you grew up in Norwood. You can never shake that. Save your money and let your inner Norwood shine through.

Leo

Stay away from Disney World. The guy in the Mickey Mouse suit has a rare disorder that can only be triggered by your pheromones. One whiff of you will cause him to be covered with boils so large they pop through his costume.

Virgo

You're going to be making several self-discoveries in the coming days. One of them involves finding something repulsive living in your belly button.

Capricorn

There was a time in your elementary school days where you were considered extremely attractive. It began on a Monday afternoon and ended the following Tuesday. Hopefully, you enjoyed it, because it will never happen again.

Capricorn

You will be featured in a ShamWow infomercial, they will refer to you as the only mess a ShamWow can't clean up.

Aquarius

You need to get in touch with your natural instincts, and learn to start ignoring them. They've only gotten you into trouble so far.

Aquarius

Your dog is shedding at about three times the normal rate. This is a sign for you to collect all of the hair and make a pretend dog. Then save a lot of money by giving your real dog to a better family.

Aquarius

This week you will have several moments of self-doubt. Each and every one of them will be based in hard fact. Spend as much time as possible hiding under the covers.

Pisces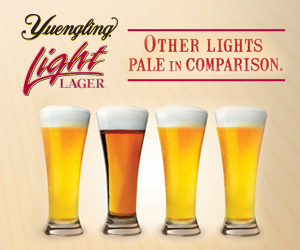 Parties, concerts, nightlife, benefits, art, wine, sports, theater, and more.

Friday Dec 13
Equilibrium
Saturday Dec 14
Ben Peterson Band

Saturday Dec 14
Cincideutsch Christkindlmarkt
More Events»