our breathtaking newsletter
Weekly gloriousness sent to your inbox.

Tuesday, May 21st - 6:00 PM-2:30 AM

DERF Happy Hour
Keep checking back here to find out where the next DERF Happy Hour will be!

Email To Friends
| |
Depressing & Uninspiring. Every Wednesday.
Send to friends to ruin their day too.
Wednesday, February 20th
You are about to get some life changing advice from a man wearing a v-neck t-shirt. Your friends will then abandon you, because they don't want to hang out with someone who talks to dudes who wear v-neck t-shirts.

Aries

Is Tim Hedrick really your only friend on Facebook? Hahahaha!

Aries

There is a bacteria in your microwave that explodes all over your food at the one minute mark of heating. Don't let anything go for more than 59 seconds.

Gemini

There is reason to believe that your home is haunted. Luckily, the ghosts don't want to be around you any more than living people do...so they just keep to themselves in the utility closet.

Gemini

Venus and Mars will move to Scorpio and ask you to help. You'll end up getting stuck with heavy stuff like dressers and the sofa, while they carry lamps. Politely decline

Cancer

Find a quiet calm in the storm by turning to the beauty of nature. Get a real good look at that flowered garden because it is about to be carried away by a twister.

Libra

Ever have that not so fresh feeling? Everyone downwind from you has.

Libra

Forever may seem like a long time, but it isn't as long as spending two minutes in an elevator with you.

Scorpio

Embrace you personal defects. An online database which lists all of your defects will be complete for you to review as soon as our data entry team completes the eleven year phase of entering your defects.

Scorpio

There was a time in your elementary school days where you were considered extremely attractive. It began on a Monday afternoon and ended the following Tuesday. Hopefully, you enjoyed it, because it will never happen again.

Sagittarius

A casual stroll will add great vibes to your soul, and great sweat stains your armpits.

Capricorn

How many times do you think you could be punched in the stomach consecutively without throwing up or passing out? This is a question that is about to be answered.

Pisces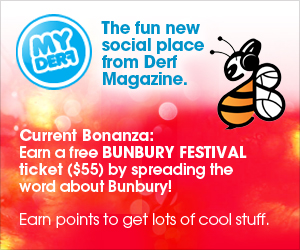 Parties, concerts, nightlife, benefits, art, wine, sports, theater, and more.