our breathtaking newsletter
Weekly gloriousness sent to your inbox.

Wednesday, December 11th - 11:30 AM-10:00 PM

DERF Happy Hour
Keep checking back here to find out where the next DERF Happy Hour will be!

Email To Friends
| |
Depressing & Uninspiring. Every Wednesday.
Send to friends to ruin their day too.
Wednesday, March 13th
When you hear a ticking clock, think of how each second of your life is an opportunity. You also might want to investigate where that ticking is coming from, you are not immune to bomb threats.

Aries

The most awkward photos of you from junior high school are being used to create a new role-playing game in Denmark. It is called -- DerUberGeeker -- and follows the adventures of a homely street urchin.

Taurus

How long are you planning to leave that expired milk in the refrigerator? It is going to sprout legs and eat start eating the other food.

Gemini

It is time to ramp up your relationship to the next level. For your next meal, skip the drive thru and take her to a nice sit down meal at Bob Evans. Recommend that she order the knife and fork sandwich, and watch her eyes light up in awe at your sophistication.

Gemini

The cookie sample you are going to eat at the grocery store was just slapped out of the hand of a wheezing nine year old. Eat it at your own risk, but you might want to make sure that you are up to date on all of your shots.

Gemini

Gather your thoughts before speaking in anger. While you are gathering your thoughts, you might want to gather some weapons too. The people you are angry at are better armed.

Leo

You are your own worst enemy. But you already knew that. What may be news to you is you are everyone else's worst enemy too.

Virgo

If you have a friend that needs some harsh advice, don't take the risk of delivering it in person. Write them an anonymous note but make it look like a mutual friend's handwriting so they'll get blamed in case there are hard feelings.

Virgo

There is reason to believe that your economic situation will be improving. But you must be willing to embrace prostitution as a temporary means to an end.

Libra

It might be hard to find a support group for people with 10 or more DUIs. To find a group you might have to lie an say you're still at a half dozen or so.

Sagittarius

You have the heart of a lion. It is in your freezer in aluminum foil. The sticker on it might say, ?Ground Beef?, but trust us, it is lion heart.

Capricorn

Your dreams are going to be filled with many images of lesbian ducks. This is your subconscious telling you to shower more often. Listen to your subconscious.

Capricorn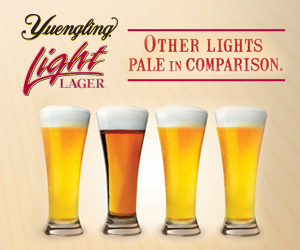 Parties, concerts, nightlife, benefits, art, wine, sports, theater, and more.

Thursday Dec 12
Give Back Cincinnati Holiday Party

Friday Dec 13
Equilibrium
Saturday Dec 14
Ben Peterson Band
More Events»