our breathtaking newsletter
Weekly gloriousness sent to your inbox.

Wednesday, December 11th - 11:30 AM-10:00 PM

DERF Happy Hour
Keep checking back here to find out where the next DERF Happy Hour will be!

Email To Friends
| |
Depressing & Uninspiring. Every Wednesday.
Send to friends to ruin their day too.
Thursday, September 19th
On the fence again? For you thats a more of a literal expression because you got wasted and passed out while climbing over a fence to take a shortcut home.

Aries

Your last two restaurant meals contained traces of vermin droppings. Fortunately, you are immune to them because of the infestation in your kitchen.

Aries

You work at P&G. You wear khaki pants every day. And you think Starbucks is cool. OMFG dude!

Taurus

Your unlucky number is anything under 1 billion.

Leo

Spending your money on fine clothing, imported wine, and expensive cigars doesn't change the fact that you grew up in Norwood. You can never shake that. Save your money and let your inner Norwood shine through.

Leo

Take some time to find out more about yourself this week. Use the freedom of information act to request your FBI file.

Virgo

Don't be afraid to make new friends. In fact, don't be afraid to give them the keys to your house and your ATM card.

Libra

You are about to get some life changing advice from a man wearing a v-neck t-shirt. Your friends will then abandon you, because they don't want to hang out with someone who talks to dudes who wear v-neck t-shirts.

Scorpio

It might be hard to find a support group for people with 10 or more DUIs. To find a group you might have to lie an say you're still at a half dozen or so.

Sagittarius

It is highly recommended that you get a perm. The style might not look good on you, but the smell of hair products will divert attention from the other scents on your body.

Aquarius

You will be visited in your dreams by a mythical lion who will tell you the secret to eternal happiness. You will then be visited while awake by a real lion who will maul and eat you.

Pisces

The good news is someone is going to buy you a gift you will really need. The bad news is it is a book entitled, 50 Things to do While Under House Arrest.

Pisces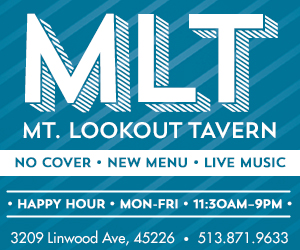 Parties, concerts, nightlife, benefits, art, wine, sports, theater, and more.

Thursday Dec 12
Give Back Cincinnati Holiday Party

Friday Dec 13
Equilibrium
Saturday Dec 14
Ben Peterson Band
More Events»