our breathtaking newsletter
Weekly gloriousness sent to your inbox.

Wednesday, December 11th - 11:30 AM-10:00 PM

DERF Happy Hour
Friday, Dec 6 - 5:30PM-9:30PM

Email To Friends
| |
Depressing & Uninspiring. Every Wednesday.
Send to friends to ruin their day too.
Tuesday, October 15th
When you see someone who has achieved great success, remember you will never be that successful. Try to avoid being around accomplished people. They will damage your self-esteem with all their fancy talk about graduating from high school, etc.

Aries

You will soon be on a game show. The host is going to mock you, the audience is going to laugh at you, and there will be no parting gifts.

Taurus

Did you hear that noise? Yes, you did. No one else heard it, but you definitely did. Does this make you insane? Yes.

Gemini

Your girlfriend loves when you speak like Yoda. Keep doing it even when she seems irritated about it. When you really feel like you have gone too far, switch to Borat.

Cancer

Are you ready for a tender-hearted romance but feel frustrated by something that always gets in the way? It's called a restraining order.

Leo

If you have a friend that needs some harsh advice, don't take the risk of delivering it in person. Write them an anonymous note but make it look like a mutual friend's handwriting so they'll get blamed in case there are hard feelings.

Virgo

Giving up caffeine is a good idea. But suddenly replacing that daily energy jolt with meth amphetamines is bad choice. Start with Redbull and work your way up

Libra

You have nothing to fear this week. Except bedbugs. Lots and lots of bedbugs. They are all hungry and they are the only creatures on the planet that find you delicious.

Scorpio

Someone recently told you if you're not part of the solution, you're part of the problem. You should tell them you've successfully been a part of neither for a long time.

Sagittarius

You will soon be coming into some money. You'll find a five dollar bill on the street that a rich person just blew their nose into.

Capricorn

You're seventh DUI is going to make you feel a bit nostalgic about those first few DUIs. Let yourself take a mental trip down memory lane while they process you at the county correctional facility.

Aquarius

This is a good week to consider finding a new companion. A DERF Gnome would be perfect for you. They're trained not to talk if they are more intelligent than their owner. Watch our CONTEST page for upcoming Gnome giveaways.

Pisces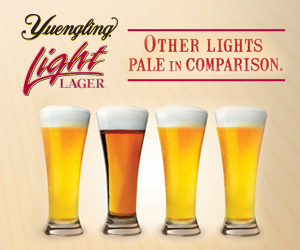 Parties, concerts, nightlife, benefits, art, wine, sports, theater, and more.

Thursday Dec 5
Friends with Benefits at The St. Clair

Friday Dec 6
Frankly Speaking

Friday Dec 6
DERF Happy Hour
More Events»