our breathtaking newsletter
Weekly gloriousness sent to your inbox.

Wednesday, December 11th - 11:30 AM-10:00 PM

DERF Happy Hour
Keep checking back here to find out where the next DERF Happy Hour will be!

Email To Friends
| |
Depressing & Uninspiring. Every Wednesday.
Send to friends to ruin their day too.
Friday, October 25th
Your local weight watchers meeting should be avoided at all costs. They have pictures of you eating a corn dog on the wall that they use as a motivational tool.

Aries

Your Mom is thinking of getting rid of your old baseball cards. She's not going to throw them out, she's going to sell them and use the profits to buy a pony.

Taurus

If you're feeling a bit down, here's a quick pick-me-up idea. Bring that dog you've been neglecting to an animal shelter. They'll find a nice new family for him and you'll feel a lot better.

Gemini

There is a solution to many of your problems hidden in the aisles of Home Depot. Search carefully, and pay special attention to the spackle section.

Cancer

Your visit to the Miley Cyrus concert did not go unnoticed. A video of you weeping and screaming her name is about to become very popular on YouTube.

Leo

Even though you're female, a lot of people think you're a douche. Yep, girls can be douches too and you're one of the biggest!

Virgo

There is reason to believe that your economic situation will be improving. But you must be willing to embrace prostitution as a temporary means to an end.

Libra

Your unlucky numbers are 0,1,2,3,4,5,6,7,8,9 and any combination or repetition of these digits. Also, all fractions are included.

Scorpio

You're going to make a huge impression this week. Your butt is going to make a sweaty, deep, permanent impression on your couch cushion.

Sagittarius

You are about to do your part to help stop global warming. You're going to testify before congress and show them those pit stains.

Capricorn

Indulge your curious side by peeking into the stall next of you in public bathrooms this week. You're likely to find a new friend.

Aquarius

Use your talents this week to help another person. Bong building is not really a talent that counts but if that's all you've got then go for it.

Pisces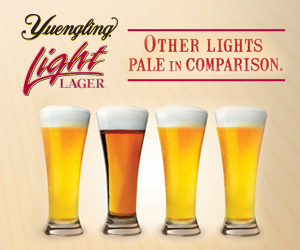 Parties, concerts, nightlife, benefits, art, wine, sports, theater, and more.

Sunday Dec 8
Cincinnati Bengals

Sunday Dec 8
Cincideutsch Christkindlmarkt

Sunday Dec 8
The St. Clair Sunday Specials
More Events»