our breathtaking newsletter
Weekly gloriousness sent to your inbox.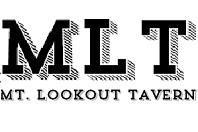 Wednesday, January 28th - 11:30 AM-11:00 PM

DERF Happy Hour
Keep checking back here to find out where the next DERF Happy Hour will be!

Email To Friends
|
Lovely new candidates added every Wednesday.
Visit the Derf Message Boards to discuss real dating issues, tips, & stories.
Let's start a glorious new cycle of co-dependency!


Lisa,
Age 28,
Amelia

Heroes: My alcoholic father and my Mom who works tirelessly at a liquor store. Courtney Love, Whitney Houston, Robert Downey Junior.

Hobbies: Cleaning up messes, rescuing people from themselves, reading the first chapter of self-help books and then throwing them away.

Life's Goal: To watch an episode of Dr. Phil without it leaving me feeling empty inside.

Profession: Kindergarten teacher

04.22.2009

Help me convince my parents I'm not gay


Joshua,
Age 31,
Eden Park


Heroes: James Dean, Madonna, Ellen

Hobbies: Scrapbooking, watching gladiator movies, moisturizing, making throw pillows, sunbathing in Burnett Woods.

Life's Goal: Finding that special lady, bringing her to family gatherings to shut everyone up, helping her shop for clothes and make-up.

Profession: Masseuse

04.22.2009

I can be yours if 12 of my 16 cats approve


Sara,
43,
Eden Park


Heroes: Andrew Lloyd Webber, My Beloved Mopper...who has bravely reached the age of 18 despite having one eye and no tail.

Hobbies: Shopping for the perfect litter, rolling and unrolling balls of yarn, administering eye drops, spaying, neutering.

Life's Goal: Finding a daddy for Muffin, Pinkie, Lois, Tiny, Winkie, Mopper, Big Lou, Seamus, Vance, Petunia, Omar, Avon, Socks, Tiger, Sloth, Padfoot, and there might be some more in the garage somewhere.

Profession: Desk clerk at SPCA

04.08.2009

Your Mom is gonna love me, and I'm gonna love her back!


Dustin,
24,
Downtown


Heroes: Demi Moore, Halle Berry, Sharon Stone, Susan Sarandon and the men who got them.

Hobbies: Googling the word 'Cougar', hanging around jazzercise classes, posting ads on Craigslist.

Life's Goal: Finding that perfect young lady to be my gal, and then seducing her mother.

Profession: Pool boy

04.08.2009

I've proven my love for you by creeping through your online photos everyday


Stuart,
Age 38,
Mt. Lookout


Heroes: The founders of Facebook and Myspace.

Hobbies: Hanging out in college bars, going to the park to watch joggers, downloading pictures of girls in my zip code.

Life's goal: Getting the entire Philadelphia Eagles cheerleading squad to add me as a friend.

Profession: Freelance tanning bed inspector.

04.01.2009

Looking for a guy named Tony, because that's what my tattoo says


Juniper,
Age 24,
Newport


Heroes: Angelina Jolie, and my ex-boyfriend, Tony.

Hobbies: Dancing, partying, searching for makeup that matches my skin tone.

Life's goal: Finding the perfect Tony. Or becoming a lesbian, and finding the perfect Tonya.

Profession: Dancer

04.01.2009