our breathtaking newsletter
Weekly gloriousness sent to your inbox.

Friday, May 24th - 9:30 PM-12:00 AM

DERF Happy Hour
Keep checking back here to find out where the next DERF Happy Hour will be!

Email To Friends
| |
Depressing & Uninspiring. Every Wednesday.
Send to friends to ruin their day too.
Wednesday, May 22nd
There is reason to believe that your economic situation will be improving. But you must be willing to embrace prostitution as a temporary means to an end.

Aries

Third time's a charm. Hopefully this will hold true for you third attempt at the G.E.D test. Our recommended celebrity tattoo for you is Richard Grieco.

Taurus

You should really think about wiping your hands on your pants before AND after shaking hands with people this week.

Gemini

Why not break out of your rut this week? Try being hopelessly incompetent at something new!

Cancer

Your lucky numbers for the week are hidden in your supervisor's back hair. Search carefully, but search soon because there is a waxing in his future.

Leo

You're seventh DUI is going to make you feel a bit nostalgic about those first few DUIs. Let yourself take a mental trip down memory lane while they process you at the county correctional facility.

Virgo

Don't be afraid to make new friends. In fact, don't be afraid to give them the keys to your house and your ATM card.

Libra

You inspire people to think of the beach, because you smell of kelp and seagull droppings.

Scorpio

Positive affirmations can help you achieve success. But telling yourself no one can detect you're hair piece is called denial. This is about as effective as telling yourself you're going to start growing hair any moment.

Sagittarius

Your girlfriend loves when you speak like Yoda. Keep doing it even when she seems irritated about it. When you really feel like you have gone too far, switch to Borat.

Capricorn

Gather your thoughts before speaking in anger. While you are gathering your thoughts, you might want to gather some weapons too. The people you are angry at are better armed.

Aquarius

You will soon be coming into some money. You'll find a five dollar bill on the street that a rich person just blew their nose into.

Pisces
Previous Weeks:
Wednesday, May 15th
Thursday, May 9th
Friday, May 3rd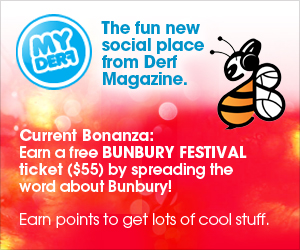 Parties, concerts, nightlife, benefits, art, wine, sports, theater, and more.

Thursday May 23
CINCINNATI 2020...LIVE! From Vision to Reality: Jewish Federation's 117th Annual Meeting

Thursday May 23
Bacchanalian Cincinnati Wine Tasting
Thursday May 23
Heineken Star Bottle Release Party at Igby's
More Events»