our breathtaking newsletter
Weekly gloriousness sent to your inbox.

Wednesday, December 18th - 11:30 AM-10:00 PM

DERF Happy Hour
Keep checking back here to find out where the next DERF Happy Hour will be!

Email To Friends
| |
Depressing & Uninspiring. Every Wednesday.
Send to friends to ruin their day too.
Wednesday, December 11th
Someone recently told you if you're not part of the solution, you're part of the problem. You should tell them you've successfully been a part of neither for a long time.

Aries

There is not a single reason to fear your future. There are hundreds of reasons, and they are all painfully obvious.

Taurus

Is Tim Hedrick really your only friend on Facebook? Hahahaha!

Gemini

You will soon be coming into some money. You'll find a five dollar bill on the street that a rich person just blew their nose into.

Cancer

Signs of success should be celebrated no matter how small they are. Get a microscope and hope for the best.

Leo

Watch for hidden messages in Brady Bunch reruns. The message will be hidden in Mike Brady's perm.

Virgo

A clean living space will clear your mind. Ask your roommate at the Talbot House to join you in tidying up your bunks today.

Libra

Would you be surprised to learn the servers in your favorite Indian restaurant speak perfect English? They pretend they don't around you because like everyone else they can't stand you're annoying constant chatter.

Scorpio

Your frequent visits to several human trafficking websites has not gone unnoticed. You should do your research from the computers at Kinko's.

Sagittarius

Have you been cutting yourself to avoid dealing with the realities of the economic down turn? That's hilarious. Stay in touch....we'd love to know what other freakish coping mechanisms you come up with.

Capricorn

Relationships will be rocky as Jupiter aligns with Neptune, and people's noses align with the ungodly odor of a rotting Hot Pocket that you accidentally lost in the fat folds of your belly.

Aquarius

Stressful moments can be overcome by quiet, meditative reflection. However, your mind may not be cut out for meditative reflection. Try numbing yourself with cough syrup instead.

Pisces
Previous Weeks:
Wednesday, December 4th
Tuesday, December 3rd
Friday, November 22nd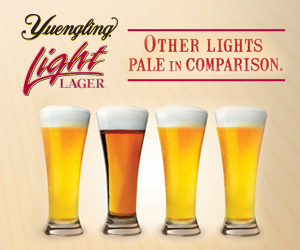 Parties, concerts, nightlife, benefits, art, wine, sports, theater, and more.

Thursday Dec 12
Give Back Cincinnati Holiday Party

Friday Dec 13
Equilibrium
Saturday Dec 14
Ben Peterson Band
More Events»