our breathtaking newsletter
Weekly gloriousness sent to your inbox.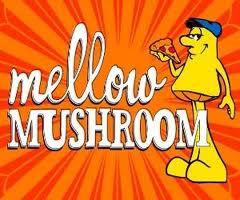 Sunday, March 26th - 11:00 AM-10:00 PM

DERF Happy Hour
Keep checking back here to find out where the next DERF Happy Hour will be!

Email To Friends
|
Sad pet tragedies reported Wednesdays.
Note for dumb people: None of these animals actually died. We just wrote their fake obituaries. We don't hate
animals and we don't read stupid complaints.
Buff the loving Sugar Glider thrown into wall

Ft. Thomas - Blunt trauma caused the death of three year old Sugar Glider "Buff", after he was thrown across a room and into a concrete wall. Buff's owner, David Boone, had just brought him downstairs to show off to some guests.

Always friendly, Buff jumped into the lap of Doug Ackley, who had never seen the creature before. Doug was frightened, and reacted by screaming and throwing Buff across the room.

"I thought it was some kind of squirrel that crossbred with a rat or something." explained Doug. "I didn't know it was supposed to be some kind of pet. Whatever the hell it was, it looked rabid."

Buff's owner has forgiven Doug. "It was an honest mistake, I guess. I should have warned him first. I was getting sick of the weird little thing anyway. Hopefully my next exotic trendy pet will last a little longer." The Boone family has requested that money be sent instead of flowers.

03.18.2009

Bowflex machine cable shreds curious kitten

WESTCHESTER - Todd Carter's euphoric feelings from finishing his workout soon became feelings of horror when he discovered his kitten Buttons had become entrapped in the Bowflex Machine. Carter found Buttons young body shredded into multiple pieces and spread throughout the cable system of the machine.

Buttons paid the price for her innocent curiosity. Carter said he was probably unable to hear Buttons tiny screams over his loud grunts during some especially challenging chest exercises.

"I'd like to warn everyone who owns a Bowflex to be careful. I know you want to have great abs, pecs, biceps, and lats like me. But please make sure your pet stays at a safe distance or you'll be cleaning pet remains for days. Honestly this machine will probably never be the same again."

03.10.2009

Gentle dove receives crushing smackdown from ceiling fan

KENWOOD - Purity, the gentle and loving white dove of the Lindholtz family was unable to see the newly installed spinning ceiling fan in the living room. Purity was an excellent navigator but she had never encountered a ceiling fan before.

As Purity gracefully flew through the Lindholtz living room, all family members watched in horror as she collided with the ceiling fan. A sudden bursting cloud of white feathers filled the room. As the cloud settled each Lindholtz family member was covered in feathers and Purity's remains. The Lindholtz daughters cried for several days following the traumatic incident.

Mr. Lindholtz commented, "Later that day, we collected a small bag of Purity's remains and buried them in the back yard. Unfortunately, we found Purity's little beak several days later between two cushions on the couch. My daughter plans to integrate it into one of her charm bracelets."

03.10.2009

Pot Belly Pig wounded during drunken fraternity darts game

Pablo,
Pot Belly Pig,
Age 2

Pablo, jovial a pot belly pig, was the accidental victim of errantly thrown darts in the University of Cincinnati Alpha Tau Omega fraternity house. Pablo normally slept underneath the dart board in the basement of the fraternity house. During a late night dart game after a raucous homecoming party, several fraternity members inadvertently threw darts that missed the dart board and fell down puncturing the sleeping Pablo. Pablo woke up but was unable to recover from the blood loss resulting from multiple puncture wounds.

The fraternity brothers held a memorial for Pablo the following day. Generous servings of ribs and other cuts of pork were served immediately following the memorial.

02.16.2009
Parties, concerts, nightlife, benefits, art, wine, sports, theater, and more.
Monday Apr 3
Opening Day and Findlay Market Parade
Thursday Apr 6
Tunes & Blooms FREE concert series
Wednesday Apr 12
Cincinnati Flower Show
More Events»