our breathtaking newsletter
Weekly gloriousness sent to your inbox.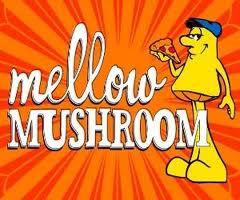 Sunday, May 28th - 11:00 AM-10:00 PM

DERF Happy Hour
Keep checking back here to find out where the next DERF Happy Hour will be!

Email To Friends
|
Sad pet tragedies reported Wednesdays.
Note for dumb people: None of these animals actually died. We just wrote their fake obituaries. We don't hate
animals and we don't read stupid complaints.
Rooster meets match on I-75

Rey,
Fighting Cock,
Age 2

Affectionately called Sugar by his owner/handler, Rey was an undefeated contender en route to a championship cockfight when the door on his cage swung open in the back of the pickup. Rey flew out of the truck bed onto 1-75 before meeting his demise during an ironic collision with a Tyson Chicken truck.

Sadly, owner/handler Jose could not stop to pay respects, aware that any accident report could lead to citizenship questions.

10.29.2008

Fur envy at the root of hairless feline's suicide

Smiley,
Hairless Cat,
Age 7 years

Smiley was found face down in his water bowl last Friday evening. There were no signs of struggle and the pet examiner deemed it a suicide.

Owners Sherri and Terry, are not sure why Smiley ended his life but they noticed Smiley becoming increasingly depressed while recently admiring full-furred kittens on the pages of Cat Fancy Magazine. In lieu of flowers the family prefers donations be made to The Depressed Hairless Cats Fund.

10.29.2008

Illicit lifestyle led to early death

Princess,
Cat,
Age 9 months

Princess was happiest when she was in front of the camera. Her owner, Cindy Forte of Paddock Hills, tried to get her on the cover of Cat Fancy Magazine. Unfortunately, bad management led Princess into the Kitty Porn industry, where she starred in the popular series of low budget films Kat Kalls 6-137.

When she aged out, Princess drowned her sorrows by gorging in canned tuna and cat nip. Princess was found dead under strange circumstances involving a suspended harness, several mousetraps, and a large amount of cat nip. Foul play is suspected.

10.22.2008

Bird's constant chatter leads to violence

Salty,
Talking Parakeet
Age 11

Salty was killed by his owner Tim Sherlin who became annoyed by the bird's constant chattering. Prior to Salty's death Sherlin went to great lenths to quiet the noisy bird. He tried remedies such as taping it's beak closed, placing a heavy tarp over the bird's cage, and feeding the bird low levels of bird tranquilizers. None of these rememdies helped stop the constant chatter.

After hearing the expression, "Shut the hell up" countless times from Mr. Shirlin, Salty began repeating it continuously. The irony drove Mr. Sherlin into a fit of rage and he reached into the cage and pinched Salty's neck between his thumb and forefinger instantly killing the bird.

Salty is laid to rest in Mr. Sherlin's back yard with a small headstone that reads, "Shut the hell up."

10.22.2008
Parties, concerts, nightlife, benefits, art, wine, sports, theater, and more.
Friday Jun 2
Bunbury Music Festival
Thursday Jun 8
Wild About Wine
Friday Jun 16
Jungle Jim's Beer Fest
More Events»