our breathtaking newsletter
Weekly gloriousness sent to your inbox.
Saturday, August 17th - 5:00 PM-12:00 PM

DERF Happy Hour
Keep checking back here to find out where the next DERF Happy Hour will be!
Line for breakfast at FirstWatch finally dips below seven weeks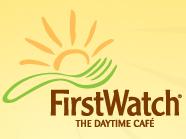 CINCINNATI - People who enjoy breakfast at the popular FirstWatch restaurant know to get there early. The daunting line for breakfast at the Hyde Park eatery is now less than seven weeks long. Beginning in the restaurant lobby, the line moves through the front door and across the parking lot where it progresses along Madison road and eventually merges onto the southbound shoulder of I-71. From there, the line moves south on the freeway and exits at the Reading Road exit winding through downtown where it eventually crosses the impressive line for the also popular downtown FirstWatch on 7th Street. At the crossing point, known as FirstWatch Ground Zero, the lines head in different directions.

Hyde Park resident, Mark Peterson, who currently waits with his parents at about the four week point commented, "It seemed like a good idea to take my parents to breakfast about three weeks ago but we've been waiting here ever since. I know it's going to be worth it but next time we might just try Panera."