our breathtaking newsletter
Weekly gloriousness sent to your inbox.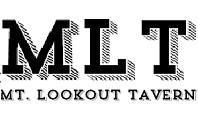 Friday, October 31st - 11:30 AM-11:00 PM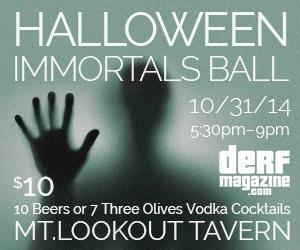 DERF Happy Hour
Friday, Oct 31 - 5:30PM-9:00PM
Time Warner Cable works for an entire evening in local home.

Time Warner customer Mark Sumpter reports this week his cable service was delivered without interruption last Tuesday for the entire evening. Delighted with this higher than normal level of service, Sumpter called the Time Warner call center to share his positive feedback but experienced a hold time of over 45 minutes and hung up before speaking with a Time Warner agent. With an increased focus on reliability Time Warner recently launched it's new customer service pledge, "Sometimes works for several hours in a row." Time Warner officials say recent feedback indicates dozens of customers have enjoyed cable service for several consecutive hours without reliability breakdowns in normal cable delivery or the popular but unstable On-demand programming.