our breathtaking newsletter
Weekly gloriousness sent to your inbox.
Sunday, December 15th - 5:00 PM-9:00 PM

DERF Happy Hour
Keep checking back here to find out where the next DERF Happy Hour will be!
Disgruntled company shoots employees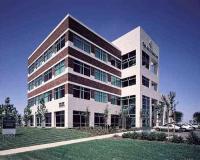 CINCINNATI - Frustrated with poor performance, declining profits, and a negative work environment the Sizemore Uniform Company opened fire on every employee this week in the most shocking workplace violence incident in Cincinnati history. Employees who survived the massacre report the company had become increasingly withdrawn and displayed signs of mounting irritability and aggravation.

Survivors say the company appeared to be feeling unchallenged and apathetic towards it's core mission of providing clean and attractive uniforms in a timely manner. The company distributed an email communication to all employees last week entitled, "Is this all there is?" The body of the email was a somewhat incoherent discourse about the growing irrelevancy of the uniform industry. Many say this communication was a cry for help and should have been recognized as a red flag.

Reportedly, late Tuesday afternoon, reacting to the blow of a sudden drop in stock price, the company appeared to reach a point of emotional exhaustion. Investigators believe this triggered the terrorizing fury of gunfire aimed at it's unfortunate employees.

Katherine Ackerman, a Psychologist specializing in workplace violence said this type of violent outburst is often predictable and employees of every company need to learn to recognize and understand the indicators their company may be exhibiting. Ackerman says if an intervention is made in time, a violent outcome can be prevented with counseling and other measures.