our breathtaking newsletter
Weekly gloriousness sent to your inbox.
Sunday, March 1st - 12:00 PM-4:00 PM

DERF Happy Hour
Keep checking back here to find out where the next DERF Happy Hour will be!
Underground drug ring busted in Hyde Park nursing home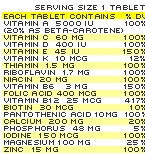 CINCINNATI, OH - The popular multi-vitamin Centrum Silver that contains over thirty essential vitamins and minerals has become the drug of choice at the Marjorie P. Lee Nursing Home in Hyde Park.

Operating with tips provided from an informant and former vitamin addict who resides at the nursing home, Police raided an illegal ring of resident traffickers. Several undercover investigators spent several months infiltrating the complex distribution network within the nursing home. Police say rival vitamin dealer groups claimed their territories by "tagging" walls and hallways with homemade quilts and knitted goods. rice pudding tapioca drive by jello tagging

A key figure in the case included alleged ring leader, ninety-one year-old Eleanor Perkins also known as OG or "Original Granny". Perkins led the illegal network with an iron fist often resorting to drive-by tapioca throwings to keep individual vitamin traffickers in line. Her eventual downfall came when agents found large volumes of Centrum Silver in the mattress of her CraftMatic Adjustable bed.