our breathtaking newsletter
Weekly gloriousness sent to your inbox.
Sunday, March 1st - 12:00 PM-4:00 PM

DERF Happy Hour
Keep checking back here to find out where the next DERF Happy Hour will be!
Maria Bartiromo's looks plummet over 40% in 2008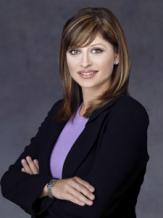 NEW YORK – Analysts say the popular and attractive CNBC Business Correspondent Maria Bartiromo is on pace to lose a stunning 40% of her attractiveness this calendar year.

This single largest drop in the closely watched measure known as the Bartiromo Index sent shockwaves throughout Wall Street as explanations ranged from natural aging to changing personal tastes. Analysts fear Bartiromo's plummeting looks may further increase market pessimism and reinforce the present bear market.

Insiders say CNBC executives are reportedly reviewing options to stabilize the fluctuation by transitioning many of Bartiromo's on-air duties to a younger female reporter who may have several years left until her looks begin to decline. A CNBC Spokesman said, "Our research indicates an attractive women on camera may help bolster this fragile economy."