our breathtaking newsletter
Weekly gloriousness sent to your inbox.
Sunday, June 24th - 6:30 AM-10:00 PM

DERF Happy Hour
Keep checking back here to find out where the next DERF Happy Hour will be!
This article republished by popular demand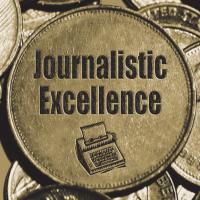 CINCINNATI - Generations of readers have enjoyed this article since was first published decades ago. At the time of initial publication, the article received exceptionally high acclaim and continues to generate intense adoration and praise amongst contemporary literary scholars and industry experts.

The article has set a new benchmark for journalistic excellence and has become the accepted teaching standard in the graduate journalism programs of the world's most prestigious universities.

As a noble gesture of reader appreciation, the editors have reprinted the article here with the hope readers and journalists who weren't fortunate enough to read the first run may now have the opportunity to absorb every groundbreaking facet and innovative nuance of this article.

Because this article has been deemed perfect in every way, the editors have made a public pledge to never change the article in any way. If public demand for the article continues to grow, the publisher may create an entirely new magazine dedicated solely to this article. Every issue of this new magazine will be filled with the same article printed repeatedly on every page of the entire magazine. If the second magazine proves to be as popular as the editors expect, a third magazine will be created that will be solely dedicated to the second magazine. Editors say the third magazine will contain only replublished content from the second magazine.