our breathtaking newsletter
Weekly gloriousness sent to your inbox.
Saturday, June 23rd - 7:30 AM-12:00 AM

DERF Happy Hour
Keep checking back here to find out where the next DERF Happy Hour will be!
Zoo cracks down on deadbeat Zoo baby daddies.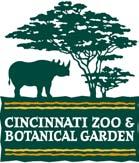 CINCINNATI, OH - Figures released this week by the National Board of Parks and Zoos indicate an alarming 90% of zoo baby daddies do not play any role in child-rearing or provide any support for their offspring. Cincinnati Zoo officials say the local trend is similarly disturbing. Although it is still early in the spring birthing season, Zoo officials are monitoring the behavior of zoo baby daddies closely and have noted many zoo mothers and babies have already been abandoned by the baby daddies. Zoo baby mothers are often overwhelmed by the burdens of single motherhood and depend on child-rearing assistance from zoo workers. Many zoo workers resent the extra work associated with assisting single zoo baby mommas in the child rearing process. Zoo Caretaker Judith Swenson commented, "The Zoo baby daddies need to step up and do their job! I don't have time for this."

Zoo officials say the social fabric of the entire zoo community is threatened by this lack of responsiblity among the deadbeat zoo baby daddies. Reportedly, the most notoriously absent baby daddies are the reptiles, amphibians, marsupials, and invertabrates. However experts say the problem is rampant within virtually every phylum including mammals, birds, and fish. A Zoo worker speaking anonymously said, "The Zoo doesn't want anyone to know this but the problem is so bad that even the Panda baby daddies run off to mate with younger more attractive Pandas if they can."

Animal sociologists say the blame lies partly in the high promiscuity levels of the zoo baby mothers. In many species it is common for females to mate with at least ten potential baby daddies. This makes it difficult to determine who the baby daddy is in many cases. Without irrefutable evidence of fatherhood, most baby daddies are unwilling to share responsibility. The Cincinnati Zoo hopes to reduce disputes with it's new policy of performing genetic DNA testing for all offspring.